While European port operators focus on the mechanics of upcoming EU regulations for shore power connections. Dutch projects are focused on developing alternative fuel supply solutions and net zero carbon technologies.
In an official statement in November Isabelle Ryckbost, ESPO's Secretary-General said: "Let's now work together with all policymakers and stakeholders to move forward towards investing in technologies that are effectively being used and that lead to effectively reducing the emissions of shipping, both at berth and during navigation."
Europe's ports have welcomed the review of the current AFIR proposal accompanied by provisions in the new FuelEU Maritime Proposal requiring vessels to use shore-side electricity infrastructure at berth.
There is a need for full alignment between what ports need to do and the obligations for shipping lines, including a full alignment of Article 9 of the AFIR proposal with Articles 4 and 5, as well as with Annex III of the FuelEU Maritime proposal.
The Motorship notes that the AFIR proposal currently only addresses the shore side electricity installation in the port, thereby overlooking the issues of grid connectivity, grid capacity and grid conversion.
ESPO has called for wider electricity grid strengthening issues to be tackled in the proposals as they are essential to make installed SSE operational. The installation of substations, as well as grid connections and strengthening the grid can be required to ensure the supply of shore-side electrical power to certain vessels. Such installations and upgrades are often outside the remit of the port authority/port managing body.
Prioritisation is essential in that respect. For ESPO, it would be more effective to define the scope based on a minimum level of traffic volume per terminal (instead of per port) to prioritise busy terminals and avoid underused capacity being installed.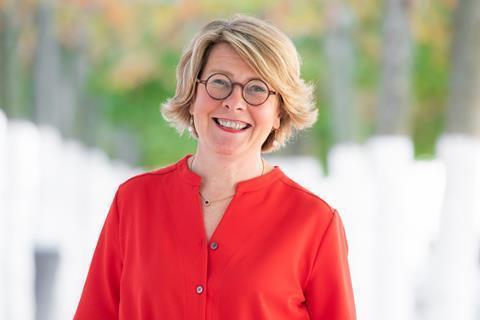 A separate issue relates to operational requirements, as ports will need to know if a shipping operator intends to use onshore power supply or rather one of the other alternative technologies foreseen in the Annex III of the proposal.
While ESPO looks forward to working with the EU Parliament and the Council to deliver a 'coherent package', the ports of Amsterdam and Rotterdam and stakeholders are still researching the viability of expanding shore power facilities for seagoing vessels.
Dutch shorepower projects
As yet there are no final results about the Amsterdam-based sectors that test a battery that can be fuelled with local wind energy or with biomass for shore power. Electricity supplier Eneco and the Port of Rotterdam still conduct a feasibility study for the use of cold ironing at the Vopak Europoort Terminal.
Due to the side effects of Covid, the studies are slightly delayed, although the building of a kind of hydrogen-powered port vessel – as part of the project – has been commissioned. The battery-electric 20-metre long vessel will be deployed in the port of Amsterdam in 2023.
The Port of Rotterdam, Eneco and Heerema materialized a joined study for cold ironing at Caland Canal. Recently their collaboration resulted in the installation of two 10 MW Shore Power connections to fuel the Heerema fleet.
The seaport and the City of Rotterdam are also busy completing a joint shore-based power strategy. The objective is to have eight to ten shore-based power projects in place before 2025. It is to be a learning process to roll out shore power on a large scale throughout the port area after 2025.
Annex III technologies
In parallel with investment into shorepower connections, research into potential Annex III technologies is continuing in the Netherlands. The Dutch government recently allocated EUR150 million (US$169.7 million) towards eight industry-research institute partnerships to stimulate the development of decarbonisation technologies in the maritime, aviation and automotive even sectors.
The partnerships include three projects focused on hydrogen carriers, methanol, and green LNG, respectively. LNG_ZERO to reduce the LNG propelled vessels substantially, MENENS that focus on methanol as a sustainable fuel for shipping, and Sustainable H2 Integrated Propulsion Drives for vessels.
LNG-ZERO
The LNG-ZERO project is intended to accelerate the development of an innovative circular approach using recycling CO2 captured on board LNG-fuelled vessels to produce synthetic LNG using electricity from renewable energy sources (such as offshore wind).
The project brings together Netherlands-based shipowners, such as Antony Veder and Heerema, with suppliers, such as VDL AEC Maritime with Carbotreat and Carbon Collectors, and TU Delft and TU Twente. The project is also being supported by Shell, as well as Port XL, a Rotterdam-based technology accelerator. The project has an EUR6.1 million budget, to which the Dutch government has contributed EUR4.4 million.
The project is also intended to develop technologies to significantly reduce methane slip (CH4) and NOx emissions from LNG-fuelled vessels and will also examine potential integration with carbon capture use and storage (CCUS).
The Port of Rotterdam is currently active in the development of a CCUS project, the Port of Rotterdam CO2 Transport Hub and Offshore Storage project (Porthos). The project brings together Energy Beheer Nederland, Gasunie and the Port of Rotterdam, and is intended to store an annual amount of 2.5 million tonnes of CO2 from industry in empty gas fields beneath the North Sea from 2024.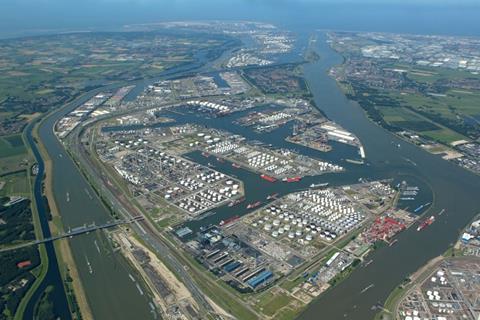 ETS funds
European Community Shipowners' Associations (ESCA) President Claes Berglund takes R&D in environmental protection seriously from a broader perspective. In an official statement, he advocates for a dedicated fund to be set up under the EU ETS to stabilise the carbon price, which is especially important for the many shipping SMEs. "Importantly, generated revenues should support the uptake of clean fuels," he said, adding that ECSA's first preference always is an international regulation for shipping at the IMO level.
Dutch Royal shipowners' association KVNR environmental specialist Nick Lurkin underlines ESCA's statement for the Dutch affiliate, adding that the overall focus is not particularly on shore power. However, developments in cold ironing are mentioned. "We should stress the need for uniformity in connection and power of shore power supply onto smaller vessels and container carriers, preferably worldwide but certainly in Europe", he said. He added that the safety and capacity of renewables are also topics in climate protection discussions. "IMO is sometimes accused of acting slowly, but the organisation is in the forefront in the development of safety in the use of hydrogen. As yet, it is still subject to find out the real benefits of use and the need to adjust vessels technically to this particular kind of fuel."
Assistant Professor Marine Engineering Klaas Visser at the Delft University of Technology welcomes all developments in research and use of hydrogen and other renewables, shore power included, for seagoing vessels and inland navigation. When talking to The Motorship he mentioned the first Dutch electric propelled barge Alphenaar (length 90 metres, with 10.5, 1,900 tonnes carrying capacity). CCT deploys the pure-electric barge between Alphen aan den Rijn to Moerdijk for a daily service for brewery Heineken. The two ZESpack containers of 2000kWh guarantee two to four hours of propulsion to cover 50 to 100 kilometres.
Wider energy transition aspects
The Netherlands government announced a hydrogen strategy in April 2020. The strategy designated the north of the country as a Hydrogen Valley, with up to EUR850 million expected to be invested in industrial projects between 2021 and 2025. The strategy included a focus on the promotion and development of a fuel cell manufacturing cluster in the region.
The government is also supporting efforts to modify the country's existing natural gas transmission network to store and transport hydrogen as fuel. The country's gas network operator, Gasunie, is developing a hydrogen network to connect the northern seaport Delfszijl/Eemshaven with Amsterdam, Rotterdam/Moerdijk and southern Zeeland and southern Limburg by 2025.