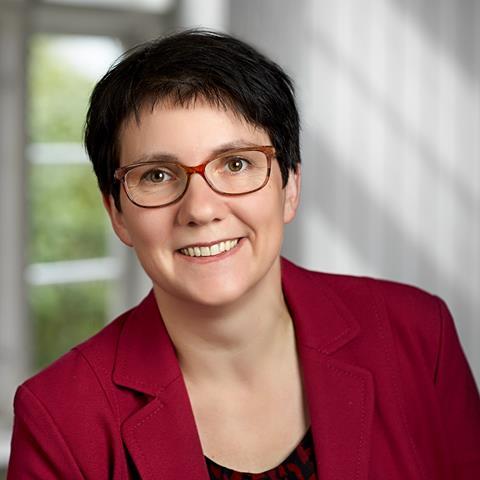 Berit Hinnemann currently works as the Head of Decarbonisation Business Development for Maersk, where she and her team develop the supply of the green fuels for Maersk's decarbonization plans, especially the supply of green methanol for the announced container vessels going into operation from 2023 onwards.
Berit Hinnemann graduated with an M.Sc. in Physics from the University Duisburg-Essen in 2000 and with a Ph.D. in Physics (catalysis) from the Technical Denmark in 2004 with a focus on ammonia synthesis and hydrotreating catalysis.
After postdoctoral positions in academic research at the Technical University of Denmark and at Princeton University, she joined Haldor Topsoe in 2006. After some years in research and development, she worked as Business Development Manager for several of Haldor Topsoe's technologies. This was followed by several years as Technology Scouting Manager, developing and running Haldor Topsoe's technology scouting program. From 2017-2020, Berit worked as Head of Global Intelligence in Haldor Topsoe's Corporate Strategy department, driving the corporate market forecasting, competitor benchmarking as well as technology evaluations and due diligence.
In April 2020, Berit joined Maersk as Senior Innovation Project Manager within Maersk's Future Fuels program. When Maersk established a dedicated Decarbonisation team in March 2021, Berit took up her current position as Head of Decarbonisation Business Development, developing green fuel supply and driving engagement with green fuels project developers and suppliers. The upscaling of green fuels production is one of the key challenges for Maersk's decarbonization plans and Berit and her colleagues are working intensively on driving these developments.