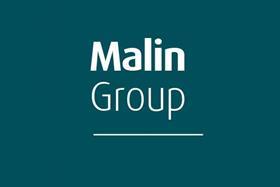 Would you like to be involved in some of the biggest transport projects in Scotland and beyond?
We are looking for Naval Architects to work on diverse projects ranging from load-out of frigates to shipping critical cargo for some of the largest construction projects on the planet. Engineers who are just as comfortable in the office solving the technical issues as being on site, rolling up their sleeves and getting the job done.
Malin Abram have been involved in heavy lift for years and were one of the early innovators in the field in Scotland. The company transferred project management experience delivering ships, going back as far as 1899, into a unique heavy lift shipping service in the 1980's. From this, the company has grown into a diverse Group revolving round the marine industry and are now recognised as one of the most comprehensive providers of end to end marine solutions in the world. We have recently taken joint ownership of the CD01 barge, one of the biggest semi-submersible barges in Europe. This has opened many additional opportunities for exciting heavy lift projects and any successful candidates will have the opportunity to get involved in these.
The key responsibilities of the role would revolve round our heavy lift offering and would primarily be:
Manning and running Naval Architecture aspects of projects and contracts won by the Company including but not limited to:

Coaster transportation engineering
Barge transportation engineering
Lifting studies
Naval Architecture studies

Gain experience in the computed packages listed below, including but not limited to

Autohydro hull models for transport intact and damaged stability and float-offs
Orcaflex models for mooring analysis both static and dynamic
HydroD models for hydrodynamic analysis

Gain experience in structural analysis (both ships and offshore), including experience in Strand 7 FEA and RSTAB.
Hours and pay are competitive with similar companies in the area, and we are always improving our HR policies based on feedback from the staff. A flexi-time system was introduced last year and we are currently exploring part time working from home options. You will find your future co-workers an interesting bunch and from varied backgrounds ranging from university graduates and ex merchant mariners to quantity surveyors and lawyers. Malin Abram encourages all staff to continually improve themselves and are supportive of professional development.
Malin Abram are based at the iconic South Rotunda building on the South bank of the River Clyde (just at the squinty bridge). There are numerous gyms and other facilities in the area and the upcoming (some say already arrived) area of Finnieston is a 15 minute walk where there are any number of bars and restaurants. Glasgow itself is vibrant and welcoming city with character, personality and great experiences. Named the UK's top cultural and creative city in 2019 by the European Commission and in Time Out's top 10 best cities in the world 2019 it is a great place to live and work.
So, if you feel you share our values of Integrity, Excellence, Creativity and Impartiality and you have experience in both the technical and operational aspects of heavy lift projects please apply now.
Application is through the Bamboo portal. The recruitment process will involve a preliminary interview and a more detailed follow-up interview that will involve a test of your competency as well as an opportunity to meet some of your future teammates.
Malin Abram is an equal opportunity employer and value diversity. We welcome candidates from all backgrounds and characteristics covered under the Equality Act to ensure a strong team demographic. It should be noted however, that we are only inviting applicants with UK/EU nationalities due to security requirements on some of our projects and international travel requirements for site work.
Websites
We are not responsible for the content of external sites