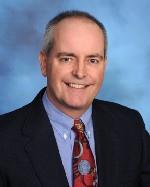 Rob has a degree in marine engineering and a strong background and experience in product management, marketing and commercial operations for the global marine industry. Rob is employed by Wabtec Corporation and is the Sales Director in Marine and Stationary Power products for the European markets.
He joined the Marine and Stationary engine business of General Electric (GE) in 2003 in the US. After different roles while in the US, including Product Manager for the Marine business, Rob moved to Belgium in 2016 and became the Sales Director for the Marine and Stationary engine business in Europe, expanding the customer base and building a strong distributor, sales and service support network.
For a brief period Rob managed the Lufkin marine gearbox business of Baker Hughes, a division of GE, in Europe. In 2019 Rob joined Wabtec Corporation, which acquired GE Transportation, in his current role.
During the time in the US, Rob was intimately involved in the development, production and marine commercialization of the company's breakthrough medium speed diesel engine emissions technology for IMO III/EPA Tier 4 without the need for SCR