Chief Operating Officer, Bernhard Schulte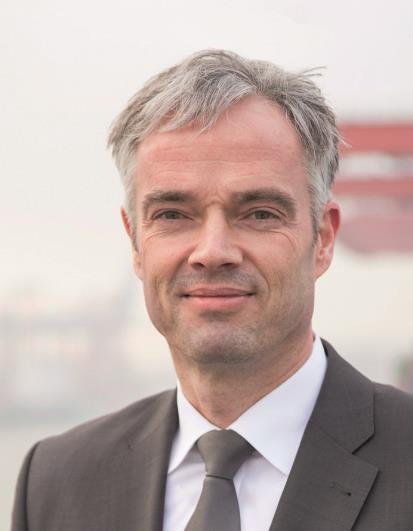 Helge Bartels is Chief Operating Officer at Bernhard Schulte since Jan. 2021, while joining the ship owning arm of the Schulte Group already in 2019. Mr. Bartels has more than 20 years' experience in shipping and is responsible for the operations and proper asset management of around 90 fully and partly owned vessels.
Mr. Bartels started his professional career building and servicing different types of engines and building engine test and repair facilities (e.g. for Navies & Military purposes and the auto industry). He then worked in senior leadership roles at HATLAPA and served as Executive Consultant within a Management Consultant Company. Lateron he took on roles at E.R. Schiffahrt and BestShip as Managing Director and from 2018 at Zeaborn Ship Management as General Manager.
Mr. Bartels holds a Master of Engineering degree from the University of Hannover.
He is a member of the Nautical Society of Hamburg, German Society for Maritime Technology and German Society of Engineers.