Chief Operating Officer, FUELSAVE GmbH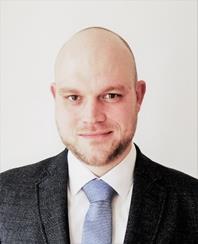 Chief Operating Officer, FUELSAVE GmbH
Jan has a graduate degree in Business Management and a BA in Business Administration (DHWB Mannheim). In 2001, he began his career as Head of Sales in telecommunications for MediaMarkt, Europe's largest consumer electronics retailer, before moving into the automotive industry.
He worked for several companies as CFO and CEO, before filling the position of CFO (2007) and later ecoming shareholder and CEO (2010) of In Form GmbH, an automotive services company, working for BMW, Mercedes, Audi and Volkswagen by providing highly skilled and rare specialists in Europe on demand.
In 2014, he sold his "In Form" stock and co-founded FUELSAVE GmbH together with Dirk Hoffman (CTO) and Marc Sima (CEO) to focus on cleantech and energy efficiency enhancement ventures in a variety of sectors.