Director of Sales, Vice President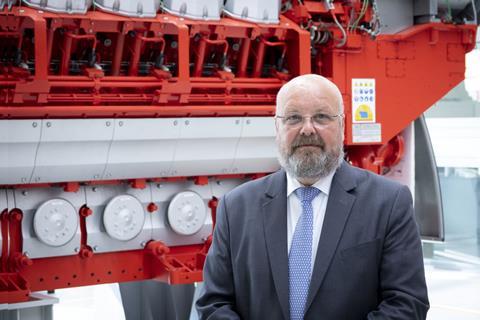 Lex Nijsen has a long career with MAN Energy Solutions SE in the marine business.. MAN ES based in Augsburg Germany is creating solutions for sustainable prosperity.
After studying Marine Engineering in Rotterdam Lex started his career in 1990 sailing onboard tankers on global trade.
In 1996 he started as representative for MAN B&W, selling these products in the BeNeLux. After joining the MAN company in 2006 Lex founded MAN Diesel & Turbo Benelux and was member of the management team. In his role as Director of Sales he was responsible for the sale of the complete product portfolio and the service for Turbo Machinery in the BeNeLux countries.
In 2011, Lex moved to Augsburg, Germany to become the Head of Global Sales Medium Speed and three years later as Head of Four-Stroke Marine. H
is current position as Vice President is Head of Marine Europe focus on sales Low-, Medium-, and High-speed marine engines.