Director, Fuels & Technology, ABS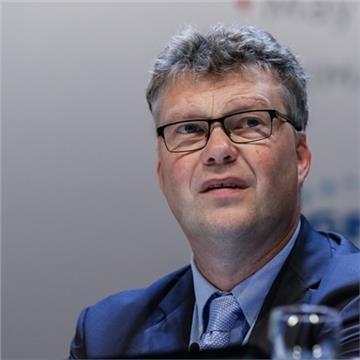 Mr. René Sejer Laursen Holds an M.Sc. in Mechanical Engineering from the Technical University of Denmark in 1989. Until 1992 he was employed at Risoe National Laboratory where he worked with super critical oxidation technology. Until 1994 he worked with waste incineration boilers at Aalborg Industries and until 1998 he worked with drilling equipment for the Greenland Ice Core Investigations Project and research equipment at the Niels Bohr Institute of Copenhagen.
He joined MAN B&W Diesel in 1998, and in early 2004 he started in the ME-GI project group as Product Manager. In 2010 he was promoted to Promotion Manager, looking after the market for gas fueled merchant ships and LNG carriers, including the market for engines using new fuels such like ethane, methanol, LPG and ammonia. Have succeeded introducing LNG in 2012, methanol in 2013, ethane in 2014 and LPG in 2018 to the marine market.
In 2020 Rene was working on the Mar-e fuel project, investigating e-fuels alternatives for the marine. The Mar-e-fuel project is initiated by Torben Anker Sorensen and is a cooperation between APMM, DFDS, OMT, Denmark Technical University and MAN.
In the mid-2020 René joined ABS in Copenhagen, working in the Global Sustainability Group as Director with responsibility for fuels and new technology. The task for the sustainability group within ABS is to support and assist shipowner in their selection of the right technology mix for their fleet, so the shipowner is well prepared to meet coming emission regulations and staying competitive.