BIMCO is an independent international shipping association, with a membership composed of shipowners, managers, brokers, agents and many other stakeholders with interests in the shipping industry. They will once again be supporting Propulsion & Future Fuels.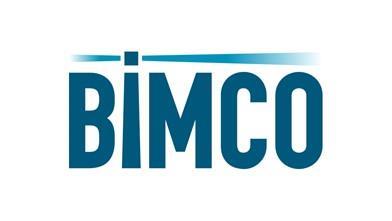 BIMCO is accredited as a Non-Governmental Organisation (NGO), holds observer status with a number of United Nations organs and is in close dialogue with maritime administrations, regulatory institutions and other stakeholders within the EU, the USA and Asia. The association provides one of the most comprehensive sources of practical shipping information and a broad range of advisory and consulting services to its members.
As the largest direct entry shipping organisation with over 1,900 members in more than 130 countries, their membership represents 60% of the world cargo fleet measured by tonnage – the weight of the unloaded ships. BIMCO's ambition is to help build a resilient industry in a sustainable future whilst protecting world trade by helping to manage the risk to their members, and therefore shipping, in a changing world.
BIMCO is a long-standing supporter of the Propulsion & Future Fuels conference and their Deputy Secretary-General, Lars Robert Pedersen has been the resident Chairman for numerous conferences.
The Motorship Propulsion & Future Fuels Conference has previously attracted 200 attendees, from 30 countries including over 30 operators managing a combined fleet in excess of 5,100 ships who meet to discuss practical, technical developments in the fields of propulsion technologies and alternative fuels across two conference streams.
You can book your delegate space now, and if you are a Shipowner member of BIMCO you will receive 50% discount on the delegate rate. Please contact your account manager to receive your discount code. Alternatively, the early bird discount is available too, if you use the code 'PFFEARLY' you will receive 20% discount on the delegate rate. For more information contact the team on +44 1329 825335 or email: conferences@propulsionconference.com
Follow the event @Motorship