This year the Propulsion & Future Fuels Technical visit took place aboard the Damen Fire-Fighting Vessels 3508.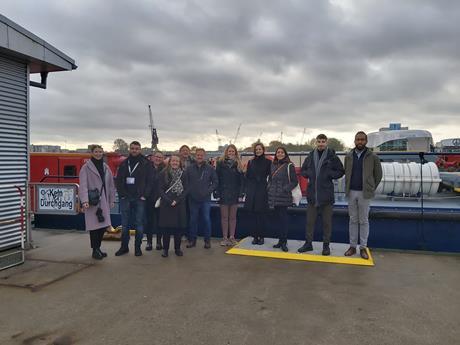 The vessels, classed as Damen Fire-Fighting Vessels 3508, are completely new designs fitted out to the latest standards. 35.5 metres in length and with a maximum speed of 12 knots, they are equipped to not just fight fires in the port and within the city itself. Delegates learnt how their compact size enables them to undertake other activities including water supply, rescue and recovery, technical assistance and environmental protection. And with their ability to lower their wheelhouses and a draught of just 1.5 metres they can also undertake bridge inspections and maintenance within the city, as well as serve locations that larger vessels would be unable to reach.
For more photos of the technical visit please visit the conference photo gallery, if you need specific photos please contact - propulsion-emissions@motorship.com.