MAN Energy Solutions has extended the choice of dual-fuel engines available to shipowners following the addition of an 80-bore low-speed, dual-fuel engine capable of running on methanol to its engine programme.
The company announced the addition of a MAN B&W G80ME-C10.5-LGIM version of its ME-LGIM engine in a market briefing note released on 20 December. The engine will be offered with an exhaust gas recirculation (EGR) option to ensure NoX Tier III compliance. The engine will be offered in 6, 7, 8 and 9-cylinder versions.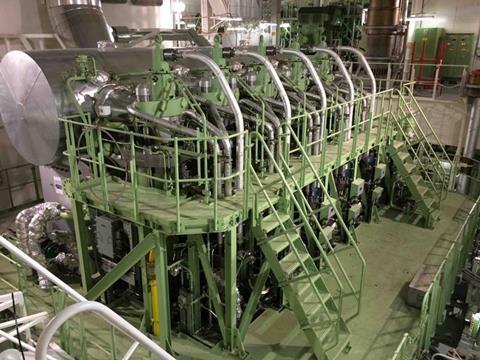 The extension of the engine programme will allow MAN ES to respond to increasing demand for methanol-fuelled solutions from mid-size container vessels, as well as very large ore carriers and crude oil carriers. In common with other recent dual-fuel solutions launched by MAN ES, the solution is also intended to be suitable for retrofit to existing G80ME-C engines.
Until 2021, demand for methanol-fuelled engines had been limited to the methanol carrier market. MAN ES noted that over 14 50-bore ME-LGIM engines are in service, accumulating over 100,000 running hours on methanol alone.
More recently, demand has extended to the container vessel market, with orders received for both small-size container vessels and larger container vessels in 2021. Of the 55 LGIM engines on order, 32 engines had been ordered to date in 2021. The container vessel market accounts for 53 of the orders, with the remaining two engines earmarked for methanol carriers.