MAN Energy Solutions has announced plans to bring a dual-fuel, medium-speed engine capable of running on methanol to the market by 2024, with a dual-fuel hydrogen engine for the stationary market expected in 2023. The introduction of medium-speed dual-fuel engines capable of operating on ammonia would follow the emergence of consumer demand.
Marita Krems, Head of the Four-Stroke Marine Engines Division at MAN Energy Solutions explained that the engine manufacturer was taking a phased approach towards the introduction of dual-fuel solutions in a statement today.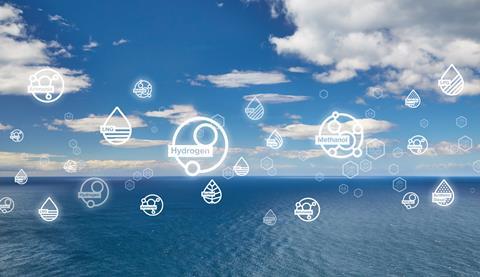 "In 2022, we will offer engines that are designed for later conversion – if required – to methanol operation. From 2024, we will make solutions for the use of methanol in four-stroke engines available."
Krems identified the development of green future fuels as central to the decarbonisation of shipping. "By 2050, greenhouse gas emissions in ship transport must decrease by at least 50%. We will therefore make future-proof solutions available to our customers, which will make the diversified use of green fuels possible – both for new engines and engines in the existing fleet."
For MAN customers who want to implement sustainable solutions today, Krems idenfitied biofuels as a potential ship fuel that could reduce emissions. "Sustainably produced biofuels, for example those derived from waste woods, can reduce CO2 output by up to 85%," said Krems.
The Motorship has reported that MAN engines using power-to-X fuels such as synthetic natural gas (SNG) can be operated totally climate-neutrally.
Ammonia
Turning to ammonia, Krems noted that: "In container ships with a two-stroke engine, ammonia will certainly play a decisive role and such an engine will be available from 2024. When it comes to the four-stroke segment, we have already discussed the relevance of this fuel in great detail with our customers. Cruise ships or ferries, for example, are basically floating cities and have especially high safety standards. Here, we only see options for ammonia's use if initial, positive operating experiences have been gathered in other segments."
"As soon as there is a demand for an ammonia solution, we will be ready," emphasized Krems. "With our two-stroke engines, we are the pioneers when it comes to ammonia and we have the necessary, developmental competence. Together with partners – as part of the 'AmmoniaMot' research project – we have already defined the steps necessary for the development of a four-stroke, multi-fuel engine that can also operate on ammonia. As soon as relevant fields of application emerge, we will be able to handle them."
Hydrogen
The company's Alexander Feindt discussed the company's plans to develop 4-stroke combustion engines capable of operating on hydrogen fuel at The Motorship's conference in Copenhagen in early November. The first of the two concepts under development is a dual-fuel H2 engine, using port fuel injection, which will be able to operate on hydrogen at up to 25% combined with LNG or diesel, which could be introduced as soon as 2023. The second concept is a compression ignition engine that would be capable of operating on pure hydrogen, which could be introduced as soon as 2026.