Rolls-Royce concluded the sale of its Bergen Engines business to diversified, privately-owned UK engineering group Langley Holdings for EUR63 million (US$71.1m) on 31 December 2021.
The sale, which was initially announced on 3 August, concludes Rolls-Royce's efforts to find a buyer for the Bergen-based engine manufacturer. The sale proceeds and the EUR16m (US$18.1m) in cash reserves retained by Rolls-Royce will contribute EUR79m towards rebuilding the company's balance sheet.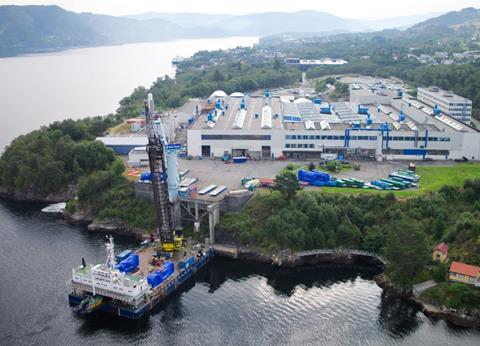 The sale includes Bergen Engines' engine factory, service workshop and foundry in Norway as well as its engine and power plant design capability. The divestment also included Bergen's global service network and subsidiaries in nine countries. The sale includes the transfer of Bergen Engines employees. More than 600 of the group's near 950 headcount are based at its headquarters and production facilities in Norway.
Langley Holdings has previously announced that it plans to operate Bergen Engines as a stand-alone business unit within the group's Power Solutions Division, alongside existing subsidiaries. The division will collectively generate around EUR600m of Langley's anticipated EUR1.3bn revenues in 2022, and employs around 2,400 of the group's 5,600 total global workforce.
Langley Holdings' chairman and CEO Tony Langley commented "The acquisition of Bergen Engines is a major step towards our net zero objectives. The company has a superb reputation and is proving to be highly innovative in adapting its engines to low-carbon and non-fossil fuels. Coupled with that, the emerging microgrid sector fits perfectly to our long-term sustainability goals."
The company plans to extend Bergen Engines' focus into the microgrid power generation sector, which forms a central plank of its net zero strategy.
In addition to the stationary and traditional vessel propulsion markets, Langley is continuing to support R&D investments into the combustion of alternative fuels. In October 2021, Langley approved the launch of an EUR4m research project, which will receive joint funding from the Norwegian government. The AMAZE (Ammonia Zero Emissions) project is developing the use of ammonia as an alternative fuel for ship's engines.