With recent forecasts indicating an upward trend in Arctic cruise traffic, ABB has presented a white paper about Azipod propulsions in polar waters.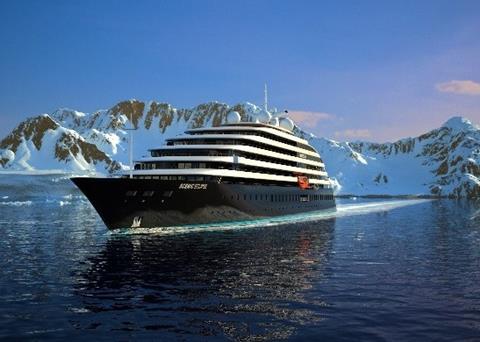 ABB's Azipod's propulsion systems are popular within the ice-breaking vessel and cruise ship industry, they aim to fulfil all Polar Code requirements for the intended operation area, season and ice condition.
Polar Code is set to be implemented by the IMO from 1 January 2017 - it aims to "increase the safety of ships' operation and mitigate the impact on the people and environment in the remote, vulnerable and potentially harsh polar waters."
The white paper looks at the current Azipod propulsion units being used in the industry already. Its highest Polar Class vessel build so far is the Azipod-equipped Finnish icebreaker Polaris which can break level ice 1.8m thick at 4kts and is also an LNG fuelled vessel.
Azipod units are designed to operate in harsh conditions without structural damage due to ice loads, including operations in the Baltic Sea, Caspian Sea, Great Lakes, Okhotsk Sea and Arctic Sea. Currently there are more than 60 high-ice class Azipod vessels in operation or on order.
Among the latest high-ice Azipod vessels are a series of LNG carriers being built for the Yamal LNG project in the Russian Arctic, the first of the series, Christophe de Margerie, launched in January 2016.
The first Polar Class passenger vessel will be the Azipod-equipped Scenic Eclipse with PC6 ice class notation granted by Bureau Veritas. Scheduled to launch in August 2018, Scenic Eclipse is a discovery yacht able to navigate in both Arctic and Antarctic waters.
It concluded that Azipods aim to enable more efficient ship designs which can navigate independently and safely thru polar waters, as well as being less prone to getting stuck and therefore being delayed due to ice.
Azipod propulsion offers lower energy consumption in both open and ice-covered waters, therefore ABB's white paper concluded that its product could be a 'natural choice for any expedition vessel' intended for polar waters – from luxury yachts touching Antarctica to heavier ships intended for a full North Pole expedition.