ABB has announced that it will supply the power, propulsion and energy storage solution for two vessels operating in the offshore oil and gas sector.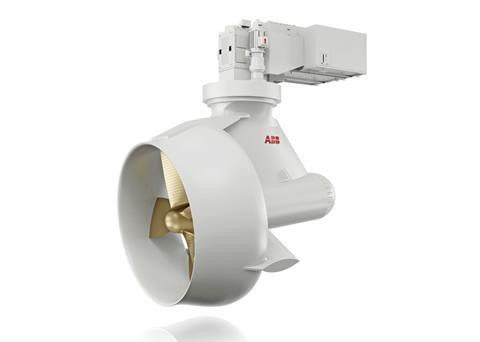 The company's new Azipod D will help the specialised vessels safely achieve millimetre precision at open sea.
"Our solutions will make these ships incredibly flexible and efficient to operate," said Juha Koskela, managing director of BU Marine and Ports.
He added: "The Azipod D, Onboard DC Grid and energy storage are cutting edge technologies which match the demanding conditions often experienced in the offshore sector."
The Azipod D is the latest generation of ABB's podded electric propulsion system, and each vessel feature two 4.2 megawatt units.
A hybrid cooling system using combination of direct seawater cooling and internal air cooling aims to increase electric motor performance by up to 45%.
The Azipod units will aim to have a substantial impact on the ships fuel efficiency, alongside this, its 360-degree steerable propeller is said to be idea for the manoeuvrability and station keeping of the vessels.
In line with the high technology equipment onboard, the ships will also be equipped with ABB's Remote Diagnostic Service.
This will connect the vessels to ABB's shore side technical support centres where technicians can monitor the performance of the ships and ensure necessary support.
Designed by Norway based firm Cefront Technology, the vessels will measure 90m by 20m and are designed to accommodate 36 persons onboard.