Propulsion & Future Fuels will cover a record number of alternative fuels on the programme this year. The conference is just two weeks away and will take place at the Sofitel Alter Wall in Hamburg, Germany.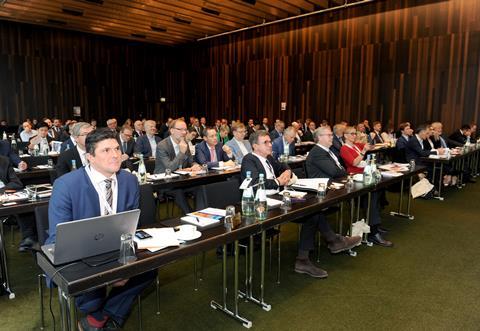 Among the many presentations from experts in alternative fuels, engine and vessel design, safety and regulation delegates at this year's conference will hear from Gavin Allwright, Secretary of the International Windship Association (IWSA).
Established in 2014, this grouping of maritime wind propulsion companies and projects supported by academia, NGO's and seafarers is working to promote and facilitate the uptake of wind propulsion solutions in commercial shipping. Alongside his work as association secretary, he also leads the policy and finance work streams, requiring regular attendance at IMO, OECD and EU meetings and sits on the stakeholders advisory committee for the MTCC network at the International Maritime Organisation (IMO).
Allwright will cover the topic of 'Wind Propulsion: Primary Renewable Energy Coming of Age?' during session 7.1 on Wednesday 20 November 2019. The presentation highlights the various technologies available, market potential and opportunities for the segment along with an update on new projects and commercial installations currently underway. As decarbonisation momentum grows, so does the interest in wind-assist and primary wind propulsion for shipping. Allwright's presentation will ask if this a marginal development or if we are on the verge of another golden age of wind.
Other alternative fuels presentations in this session include:
Methanol as future pathway to a low- and zero-carbon emissions profile - Eelco Dekker, Chief Representative Europe; Brussels, Methanol Institute
Ethane as fuel, a class perspective - Mark Penfold, Manager, Global Gas Solutions, ABS
Propelling vessels in a decarbonized future with internal combustion engines - Dino Imhof, Head of Turbocharging Solutions, ABB Turbo Systems Ltd
Economic assessment of current fuel choices and transition to decarbonisation - Naeem Javaid, Global Operations Manager FOBAS, Marine & Offshore, Lloyd's Register
View the full conference programme here.
Book online, call the team on +44 1329 825335 or email conferences@propulsionconference.com.