A clean marine consortium is looking to transition Portsmouth International Port into the UK's first zero emissions maritime hub
The Shipping, Hydrogen & Port Ecosystems UK (SHAPE UK) project is aiming to demonstrate an achievable modular green hydrogen generation system within Portsmouth International Port (PIP).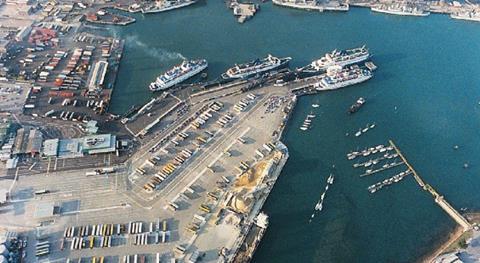 "Hydrogen represents a highly promising option for the reduction of marine CO2 emissions and we are delighted to be a part of this exciting project, bringing together as it does such a comprehensive range of expertise from across industry," said James Eatwell, head of research and development for Cox Powertrain and SHAPE project lead for Cox.
Net-zero
The premise of the SHAPE project is to speed up the adoption of decentralised energy systems which offer the potential to support the necessary transition of ports and their operations to carbon net-zero operations.
As part of the project, British diesel technology innovator, Cox Marine is working with the University of Brighton to convert one of the company's CXO300 diesel outboard engines to operate as a dual fuel hydrogen engine and to demonstrate the engine operating in the port environment.
In addition to the demonstrator project, SHAPE will also address the viability of a local hydrogen infrastructure through the installation and test of a modular hydrogen electrolyser.
It also wants to generate simulation tools to determine the economic and environmental benefits of deploying H2 systems within other key UK port environments.
Lastly, the project will also assess the regulatory landscape around the generation and use of hydrogen in a port environment to determine where deployment can occur immediately and where regulations need to be addressed.
SHAPE UK is a collaborative project comprising B4T, Connected Places Catapult, Cox Powertrain, Engas, IOTICS, KnowNow, Lloyd's Register, University of Brighton and the University of Portsmouth.
The project is part of the Clean Maritime Demonstration Competition, funded by the British Department for Transport and delivered in partnership with Innovate UK.