Australia's Fortescue Future Industries (FFI) wants green hydrogen to be the most globally traded seaborne energy commodity and is currently building an ammonia supply chain to satisfy UK demand.
"We have got to stop funding our own extinction," said Dr Andrew Forrest, Chairman of Fortescue Metals Group, speaking of the current subsidies for the oil and gas industry being paid by governments around the world. He thinks fossil-based hydrogen production is a "fake" that could hold back expansion of green hydrogen production.
During an interview aired on a UK satellite news channel, GBNews, recently, he said: "75% of the universe is made from hydrogen. Most of the world is hydrogen. We're never ever going to run out of it. Let's get onto it. It's going to be cheaper than oil and gas."
Forrest is transforming his own business accordingly, and most recently, Fortescue Future Industries (FFI), the green energy and industry company of the Group, has signed a multi-billion-pound deal with construction giant J C Bamford Excavators (JCB) and Ryze Hydrogen that will see it become the largest supplier of green hydrogen to the UK. Under a memorandum of understanding, signed prior to COP26, JCB and Ryze Hydrogen will purchase 10% of FFI's global green hydrogen production which is anticipated to grow to 15 million tonnes per year by 2030 and reaching 50 million tonnes per year in the following decade.
An extended offtake agreement will also be evaluated to provide green hydrogen to the European market, and the parties have agreed to evaluate collaboration opportunities to accelerate green hydrogen demand and establish green hydrogen and green industry manufacturing centres.
Ammonia for shipping
FFI is planning to ship the hydrogen to the UK in the form of ammonia. The goal is to also use ammonia as fuel for the ships that will transport it. Forrest called for a net zero 2040 target to be embraced by the entire shipping industry during an address for 'Transport Day' at COP26, and as a demonstration, FFI's Green Fleet Team is converting the 75-metre PSV MMA Leveque to run on green ammonia in collaboration with MMA Offshore.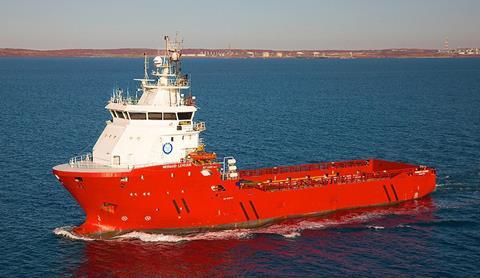 Hydrogen for the UK will come from Australia as well as other countries such as Papua New Guinea (PNG) and New Zealand. FFI's PNG venture signed a Master Development Agreement with the PNG government that will enable it to undertake feasibility studies for up to seven hydropower projects and 11 geothermal energy projects that would generate renewable electricity for producing green hydrogen and green ammonia, creating a significant new domestic energy and export industry for PNG, which currently heavily relies on imported oil. FFI's identified projects in PNG could produce up to 2.3 million tonnes of green hydrogen per year once completed.
FFI has also signed a collaboration agreement with Murihiku Hapu of Ngāi Tahu, New Zealand, for assessing the development of a large scale, renewable green hydrogen production project in Southland. The project anticipates construction of a large-scale hydrogen plant with first production in early 2025. Multiple stages of expansion are anticipated.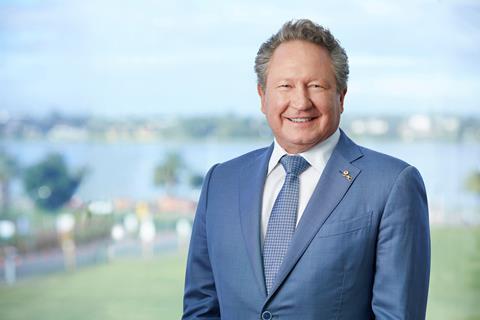 Electrolyser scale-up
FFI is aiming to be a major producer of green equipment as well as green fuel. In October, the company announced that it had acquired the commercial assets of Xergy Inc and Xergy One to form FFI Ionix Inc. A wholly owned subsidiary of FFI based in the United States, FFI Ionix will operate as a technology development company focused on commercialisation of hydrogen technologies, including ion exchange membranes for water electrolysis, electrochemical compression, water transmission and fuel cells.
In Australia, FFI is planning the construction of the world's largest electrolyser and renewable energy equipment factory at Gladstone, Queensland. FFI's Global Green Energy Manufacturing Centre (GEM) will be the first step in a series of projects in regional Australia that will manufacture wind turbines, long-range electric cabling, solar photovoltaic cells, electrolysers and associated infrastructure.
Stage one of the six-stage project will establish Australia's first multi-gigawatt-scale electrolyser factory, with an initial capacity of 2GW per annum – more than doubling current global production. The total investment could exceed AU$1 billion as orders firm for electrolysers and other green industry equipment. The initial electrolyser investment is expected to be up to AU$114 million, with the first electrolysers scheduled for production in early 2023.
From consumer to producer
Fortescue Metals Group is seeking to go from being a major consumer of fossil fuel (over one billion litres of diesel annually) to a major renewable energy producer and exporter. To this end, FFI says it is harnessing the world's undeveloped renewable energy resources to develop green hydrogen and other green industrial products through a large-scale global supply chain across Australasia, Latin America and Europe/Africa.