Ferguson Marine has appointed David Tydeman as its new chief executive officer with effect from 1 February 2022. Tim Hair, who has led the business since August 2019 and implemented a major transformation programme, will depart in February 2022 following a short handover period.
Tydeman brings a wealth of industry and senior leadership experience covering shipbuilding, offshore projects, capital infrastructure, and mergers, acquisitions and turnaround operations.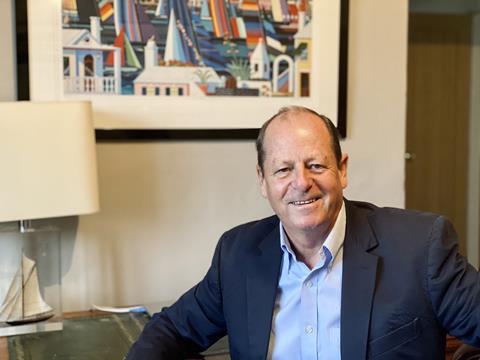 Tydeman has connections with shipbuilding on the Clyde, having started his career as a Lloyds Register surveyor at a Govan shipyard after graduating as a naval architect at Southampton University in 1976.
David spent 20 years in the marine, shipbuilding and offshore industries, including roles at Occidental, ABS, and Vickers Marine (now Rolls-Royce Marine) as director of global technical support and services for around 20,000 vessels.
After 2000, David secured a series of strategic leadership and executive management roles, including vice president at Cap Gemini, working on Network Rail's acquisition of Railtrack; chief operating officer at AWG plc, leading on the sale of Morrison plc businesses; and CEO (building division) at Skanska, where he managed complex PFI contracts for schools and hospitals.
Since 2008, Tydeman has focused on the luxury yacht segment, first as group chief executive at Oyster Yachts, between 2008 and 2018, and subsequently as chairman at Fairline Yachts, a British manufacturer of luxury motor yachts.