A new waste heat recovery system inspired by geothermal power plants, developed by Kobe Steel, Asahi Shipping Co and Miura Co, has gained approval as environmental equipment by ClassNK.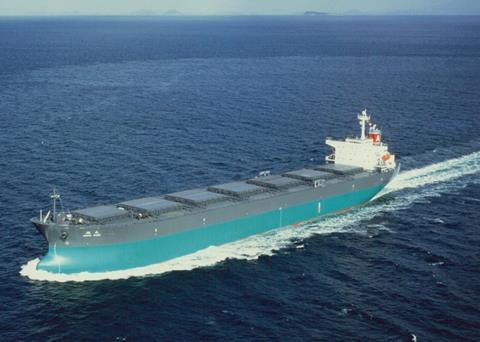 Binary cycle power generators have previously been used to draw heat energy from thermal reservoirs that are not hot enough to generate steam. The new marine system, developed as a joint industry project supported by ClassNK, can be used on marine engines of 5,000kW or more at half load or higher.
Following successful land-based tests to secure class approval, Asahi Shipping Co has commissioned Tsuneishi Shipbuilding Co to undertake mounting work on the Asahi Maru – a large coal carrier owned by Asahi and serving Kobe Steel. The system will be installed in May next year, concluding in March 2017, after which Kobe hopes to commercialise the unit.
Electricity generated, with a sending end output of up to 100kW, will be used for auxiliary power. It is expected to contribute to a reduction in fuel consumption and CO2 emissions of between 2.6% and 2.9%.
Kobe Steel developed the new binary cycle power generation system for ships, while Miura developed an evaporator to recover the heat source. The partners are also contributing their experiences from the project to enhance ClassNK's environmental guidelines, and in particular a new classification for waste heat power generation.