VARD has awarded Norwegian Greentech the contract to deliver the ballast water treatment systems (BWTS) for eight marine robotic vessels the shipbuilding group is constructing for Ocean Infinity.
Norwegian Greentech will manufacture the ballast water treatment systems at its headquarters in Fosnavåg, Norway, and deliver them to VARD's shipyard Vard Vung Tau in Vietnam, where the eight vessels are being built. Norwegian Greentech has not disclosed the value of the contract.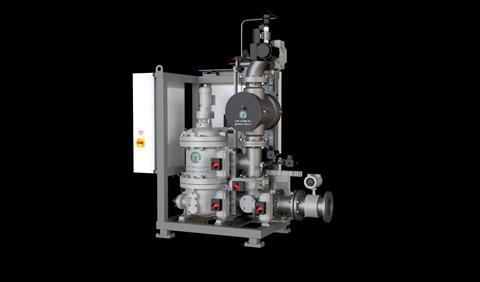 Jon Olav Kopperstad, senior sales manager at Norwegian Greentech noted that the energy consumption of the vessels was a criterion in the selection of the systems. "We believe our BWTS products have the lowest power consumption in the market, and this is a key reason for why we have been chosen as supplier to this prestigious project," Kopperstad added.
The innovative vessels are of VARD 9 60 design. Working closely with regulatory bodies, VARD has designed the vessels for an ultra-low carbon footprint and they are among the first vessels to be prepared for green ammonia and fuel cell and battery technology. When the order was initially announced in November 2020, the vessels were intended to be operated remotely from an onshore control centre, eventually permitting uncrewed operations.