Two of the shipping industry's top professionals will chair day one and two of Propulsion & Future Fuels 2018.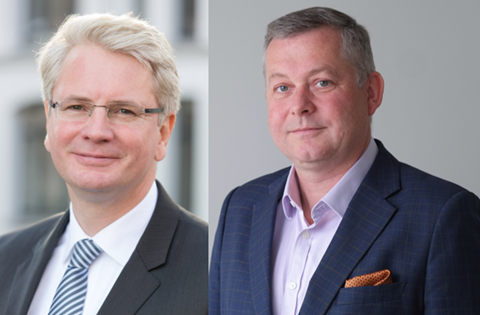 Lars Robert Pedersen, Deputy Secretary General of BIMCO and long-standing advocate of the Motorship Conference, will chair day two of the event. While Reinhard Lüken, CEO of VSM, the German Shipbuilding and Ocean Industries Association will be the day one chairman.
Pedersen and Lüken will be responsible for facilitating discussions during panels and encouraging audience participation in the Q&A time after presentations. Pedersen brings over 30 years of experience in the maritime industry and knowledge from the world's largest international shipping association, with around 2,000 members in more than 120 countries. Lüken draws his experience from a career with Meyer Shipyard, the Community of European Shipyards Associations, as the first Secretary General of SEA Europe and chairman of the SEA Europe Market & Trade Committee, CESA, and the German Maritime Centre. This year's conference boasts many opportunities for debate and discussion throughout the numerous parallel fuel and propulsion sessions.
In another first, The Motorship Award will be integrated into the PFF 2018 programme. Successful nominees will be invited to present their projects to the Propulsion & Future Fuels audience during the plenary sessions. Following the interactive flavour of the sessions, the winner will be announced after a live vote on the final day of the conference.
The programme outline is now available to view online, and speakers will be announced in the coming weeks.
Book your place today to benefit from the limited time 20% early bird discount. You can save €380 on your delegate place which includes; conference attendance on both days, full documentation in print and electronic format, lunch and refreshments on both days, place at the conference dinner and a place on the technical visit.
Visit our website and enter code early at the checkout or call the team on +44 1329 825335.