An estimated 1.7million TEU is scheduled to be delivered during 2013 making it the biggest year ever for containership deliveries, according to Braemar's latest Quarterly Container Ship Fleet Statistics.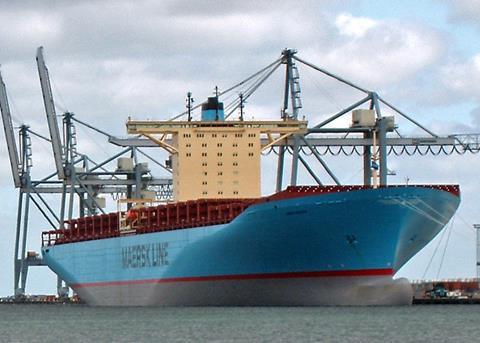 In terms of annual fleet growth Braemar Seascope estimates the cellular fleet will expand in the region of 9.5% in 2013. Previously, the biggest year for cellular deliveries was 2008, with approximately 1.5million TEU of new tonnage commissioned. Cellular deliveries in 2012 are estimated to total 1.3million TEU.
In the post-Panamax segment of 10,000 TEU or more, 2013 deliveries will total 48 ships with a combined teu capacity of 650,000 TEU. The container industry is becoming accustomed to accommodating large work horses of 10,000 TEU or more. In 2011-14, annual deliveries of ultra large container ships in excess of 10,000 TEU will average at approximately 50 units per year.
Jonathan Roach, Braemar Seascope's container analyst says this has been actively countered with plenty of cellular demolition. He goes on to say that "during the first three quarters of 2012, containership demolition reached in excess of 220,000 TEU and we estimate by the end of the year the teu capacity scrapped will reach the 300,000 TEU level", representing around 2% of the fleet as it stood at the beginning of the year.
Historically, the biggest year for cellular scrapping was 2009, with 370,000 TEUwas sent for recycling.