BunkerMetric and 20|20 Marine Energy have announced that chemical tanker company, MOL Nordic Tankers, has extended its trial of the BunkerPlanner marine fuel analysis tool to its whole global fleet.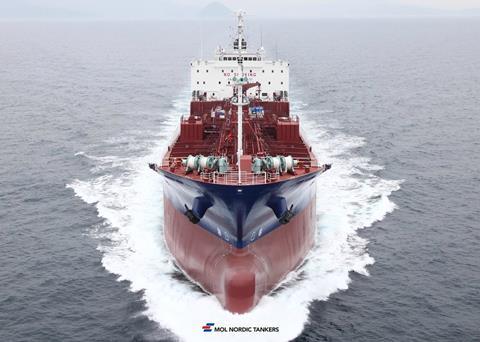 BunkerPlanner enables ship owners and fuel buyers to optimise their fuel procurement strategy on a vessel-by-vessel basis, reducing fuel bills by up to 4%. Extending the trial follows a successful pilot conducted on five vessels at the end of 2018.
"The extended live trial of BunkerPlanner to the whole fleet of leading global ship owner like MOL Nordic Tankers A/S is a huge endorsement," said Per Funch Nielsen, senior associate, 20|20 Marine Energy.
"It fundamentally demonstrates the significant impact of using advanced, innovative software to further reduce annual fuel costs, and help ship owners manage the challenges of transitioning into a new world in 2020 where expensive distillates and distillate-hybrid products will be the most widely used compliance solution," he added.
BunkerPlanner considers a range of factors that impact bunkering decisions, including fuel price forecasts, trade patterns and routes, vessel speed, fuel consumption, product specifications, time spent in emission control areas, sailing margins, and tank sizes, as well as costs related to deviations, port calls and barges.
Using proprietary simulation and optimisation algorithms, an optimal bunkering plan is generated for each of MOL Nordic Tankers' vessels, specifying the amount of each fuel type to purchase at specific port calls.

"BunkerPlanner is a way for many to reduce their fuel bills without incurring significant upfront capital expenditure," concluded Per Funch Nielsen.