This is the final call for submissions on fuel and technology solutions to address the fast-paced challenges for the maritime sector to meet the IMO 2030 and 2050 milestones.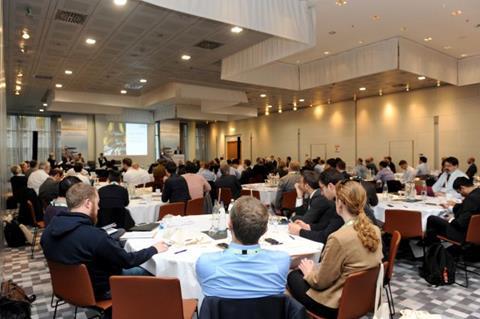 The Motorship Propulsion and Future Fuels conference is the top technical conference in the maritime sector manifesting its ongoing presence after 42 years.
It continues to draw senior management from across the sector, the last conference welcomed 30 technical directors running a combined fleet of no less than 5100 ships!
To be considered to present to this strong audience – send your abstract now covering one of the following areas with a focus on the upcoming 2030 and 2050 milestones.
New engine and propulsion/propeller designs/modifications
Technical solutions to meet regulatory demands
Low flashpoint fuels – the evolvement of LNG plus other alternative gas-fuelled solutions – LPG, methanol/ethanol and ethane
Tomorrow's fuel/powering solutions – ammonia, hydrogen, e-fuels, wind power, air lubrication and fuel cells
Energy management systems and large vessels: Battery Power, system integration, integration with dual-fuel engines etc.
Emissions abatement systems including EGR and SCR as well as waste heat recovery and VOC recovery.
Digitalisation – solutions for the 2030 and 2050 goals.
Abstracts covering detailed R&D projects, case studies, trial results, descriptions of technological challenges/solutions with operational feedback will be given priority.
Abstracts of 250 words with speaker biography, headshot photo and company logo to be sent to conferences@propulsionconference.com by 15 April 2021
For further details on sponsorships or attending the 42nd Motorship Propulsion & Future Fuels Conference please contact Brand manager Toni Sibley tsibley@motorship.com or call +44 1329 825335.