Delegates have the chance to choose the winner of The Motorship Award in a live vote on 15 November 2018 after the final two shortlisted entries have presented their projects.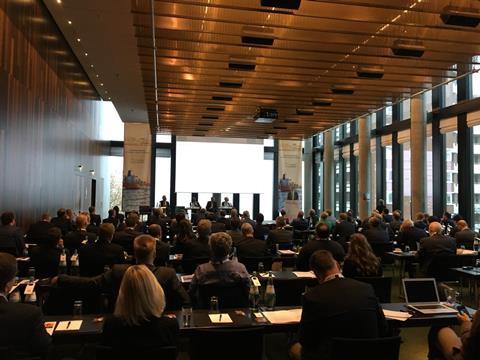 Have you downloaded the conference app on Sli.do yet? Download it now from the app store using code #PFF2018 in preparation for the voting.
The Motorship Award will reward collaborative projects that are reducing emissions, including cutting sulphur or NOx emissions, while meeting tough energy efficiency requirements. Projects were required to feature at least two of the following: ship owner, shipyard, class society, naval architect, equipment/fuel supplier, academic institution.
From a number of entered projects a short list was selected on their impact on fuel consumption, capital and operating expenditure and applicability across the shipping industry:
OV Ryvingen – Innovation in multipurpose vessels presented by Rolls-Royce Marine and the Norwegian Coastal Administration;
Enermulsion – Fuel Conditioning System presented by TechnoVeritas;
Variable Speed Generator Solutions – the innovative solution for the sustainability of the global shipping presented by WE Tech Solutions Oy; and,
The first ever "mega" LNG containerships by WinGD, GTT, Wärtsilä & CMA CGM
Voting opens at 10:45 on Thursday 15th November and all attendees will have the opportunity to select the project they feel is most worthy of the Motorship Award 2018.
Download the app today and have your say!
Follow the event live @TheMotorship, via the conference website or email the team for more information on conferences@propulsionconference.com.