The world's largest shipping association, BIMCO; and the German Shipowners Association, VDR, who represent the fourth-largest merchant fleet in the world confirm chairmanship of Propulsion & Future Fuels 2019.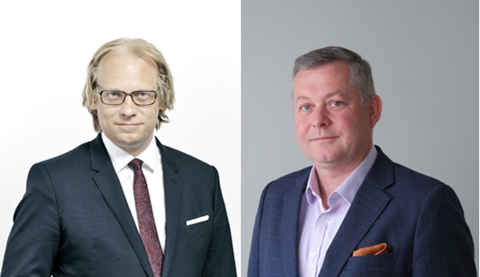 Lars Robert Pedersen, Deputy Secretary General of BIMCO returns to the Motorship conference once again with Martin Kroeger, Managing Director of VDR who will be chairing day one and two of the conference.
Pedersen is responsible for BIMCO's regulatory developments related to ship operation at international, regional and national levels. Before joining BIMCO he had a career at A.P. Moller-Maersk involving technical management of the Maersk fleet of container ships and prior to that as seagoing engineer officer.
Kroeger has worked in this position since 2012 and also holds the position of Managing Director of the German Shipping Foundation and is Member of the Board of the German Cooperation for Social Insurance of the Transport Industry. He is Member of the Board of the European Community Shipowners Association, the European Maritime Law organisation and the German Maritime Law Foundation. He is Chairman and delegated member to several European and international maritime related Committees and expert groups.
For more information contact the team on +44 1329 825335 or email conferences@propulsionconference.com. To book online visit our website and use code early at the checkout.
Follow the event @Motorship