CMT Technologies has released a test kit for on-site measurement of cat fines, the abrasive particles resulting from the refinery cracking process which can accelerate cylinder and piston wear.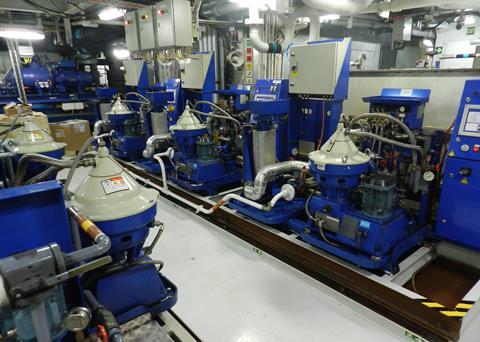 The company says that the kit is simple enough to be used by even inexperienced personnel, with the measuring process taking less than five minutes. The concentration of cat fines can be measured in fuel before entering the engine, before and after the separator to determine the effectiveness of separation, and in the day tank or setting tank. It is also possible to measure cat fines while bunkering.
Frank Bernier, director sales and marketing at CMT said: "Originally, it was possible to detect cat fines in the fuel indirectly with our on-site electronic iron analysis kits, using the proportion of abrasive iron in the scrape-down oil of two-stroke diesel engines. However, customers from the United Arab Emirates, India, Germany, Singapore and many other countries approached us regarding a direct method of testing.
"In just eight months we were able to develop a solution, register a patent and deliver the first test kits from our own production facility. The CMT cat fines tester ensures an accuracy of +/-2 ppm right from the first measurement."