With the arrival of the first approved Category II cylinder oils, ship operators will finally have a single, simple solution for safeguarding piston cleanliness in two-stroke engines running on very low sulphur fuels
In 2019, the biggest designer of two-stroke marine engines changed the requirements for how its newest engines could be lubricated. Two years later the challenge that MAN Energy Solutions set with its Category II lubricant standards has finally been met for engines running on very-low sulphur fuel oil (VLSFO). The first MAN ES Category II 40BN to pass ship testing is just 2,000 engine-running hours away from final approval.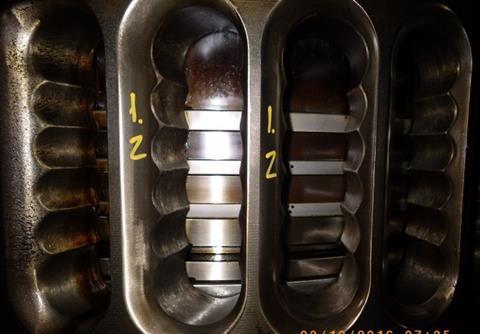 Underpinning that achievement is a lubricant additive package developed by Lubrizol that offers the high level of cleanliness MAN demands with the low alkaline content (indicated by base number or BN) appropriate for use with very-low sulphur fuel oils. To get there, the company has worked closely with an oil company partner and deployed new-to-marine additive technology that can help safeguard piston and cylinder condition - not just for newer engines under Category II, but also older engines which may struggle under a long-term regime of lubricant switching.
Lubrizol's product manager for marine engine oils, Edward Ng explains: "It has taken more than 18 months of intensive development and testing to meet MAN's demanding specifications. After a lot of discussions between February 2020 to July 2021 about those requirements, it is now time to focus on the benefits these new chemistries will bring to engine operators."
The immediate advantage of MAN ES Category II lubricants is that operators can end the ungainly practice of switching between high- and low-BN cylinder oils. MAN recommended the interim measure because traditional, Category I 40BN cylinder lubricant does not ensure the standard of cleanliness the engine designer requires. The frequent switching to a product with higher basicity aims to minimise abnormal deposits or wear that may occur in engine cylinders using conventional low-BN oils. The switching regime – currently employed on most main engines running on VLSFO – adds complexity to shipboard operations and procurement. And there are other disadvantages too, says Edward.
"The handling of two oils onboard has obvious disadvantages. Some vessels don't have two lubricant tanks, for example. But there is also greater potential for human error during the switching process. Then there is the added risk of overbasing engines, supplying too much alkalinity. If you use a higher-BN product frequently, this can actually lead to increased deposits on the piston crown, with reports of subsequent issues with turbo wear and aftertreatment system fouling."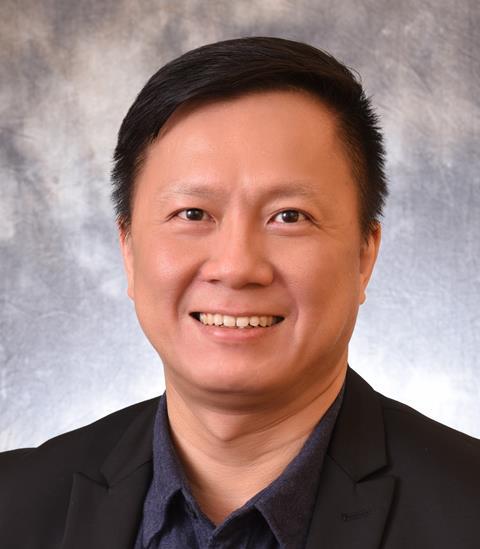 While the use of Category II 40BN oil is strongly recommended for MAN's newest engine models – Mark 9 or newer – these same advantages can be gained on older engines. Operators of these engines are also currently recommended to switch between high- and low-BN oils in the absence of a Category II solution. Edward explains that depending on their operating profile, load cycle and the severity of their cylinder condition, older engines can also benefit significantly from switching to a Category II oil, reducing downtime and potentially cutting maintenance costs.
"Is it healthy or sustainable in the long-term for the engine to be constantly switching between oils, between being clean and dirty," asks Edward Ng. "What long-term influence will that have on the engine, the post-combustion systems and the vessel?"
The robust 40BN solution Lubrizol developed before IMO 2020 came into effect – designed to limit the impact of variable VLSFO quality on cylinder condition – has formed the basis of its new Category II additive package. While the first Category II oils await confirmation approval, Lubrizol's additive solution has already been accepted by MAN's research engineers.
The 2020 40BN solution relied on dispersants as well as the traditional detergents to keep pistons deposit free when faced with the challenges of a wide variety of VLSFO blends. The new Category II product adds anti-wear additives to the mix, among other innovations, to bolster the cleaning power of lubricants further. In formulating the additive package, Lubrizol has drawn on its wide experience with similar additives in other sectors, including automotive and heavy-duty engines.
The indications from engine developers are that similar cleaning capabilities to MAN Category II will become the norm as new engine designs and new fuels enter the fray, posing even more challenges for piston running and ensuring the overall safe, efficient, effective lubrication for ship's engines. Those future engines will require even more innovation in the formulation of lubricant additives. For the time being, ship operators can already bring next-generation, OEM-approved cylinder lubricants to their engines – new and old – as the first Category II oils hit the market.