The Motorship hosted a vibrant online discussion in early October with ExxonMobil, bringing together senior leaders from ship owners, charterers, engine builders and fuel and lubricant suppliers, to discuss the challenges of decarbonisation and regulatory change and to identify potential solutions.
The event was the latest in a long-running series of roundtables, organised in conjunction with ExxonMobil, which have brought together high-level panels to discuss topical issues affecting the shipping industry. This year's roundtable identified the need for greater regulatory clarity, given the likely introduction of a number of alternative fuels into the marine fuel mix.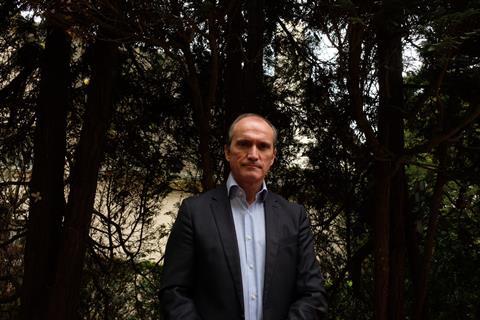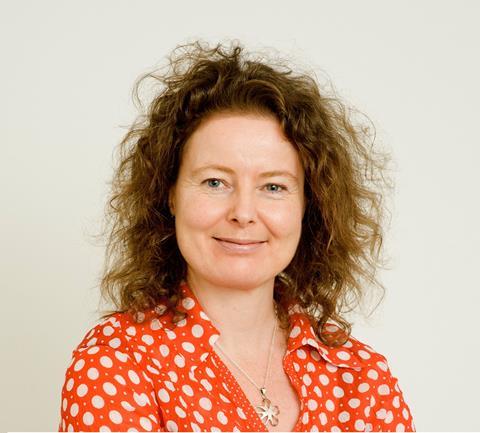 The discussion was smoothly moderated by Unni Einemo, Director at IBIA, who brought her expertise as IBIA's International Maritime Organization (IMO) Representative to bear when the focus of the roundtable turned to regulatory issues.
Since the IMO adopted its current greenhouse gas targets in 2018, the industry has begun to move through a period of changes. The IMO's initial greenhouse gas strategy targets a reduction of the carbon intensity of international shipping of at least 40% by 2030, and 70% by 2050, compared with a 2008 baseline, and may well be revisited in 2023.
"The IMO also aims to reduce overall greenhouse gas emissions from international shipping by at least 50% by 2050," Einemo noted. The level of emissions reductions required to achieve that target was harder to accurately predict, The Motorship notes, as it hinges on highly technical discussions on the basis of forecasts about the evolution in international trade volumes over multiple decades.
When Einemo asked how the industry should prepare for potentially tighter IMO emissions targets after 2023, members of the panel noted that a range of different responses would be required.
An evolving regulatory environment
Charlotte Røjgaard, Global Head of Marine Fuel Services VeriFuel at Bureau Veritas, expressed a hope that the industry would respond to the potential introduction of a range of different fuels with greater transparency. "We need more cooperation [between all stakeholders] in the industry," Røjgaard said. While individual shipowners' choices around fuels would need to be based on the particular circumstances of their individual assets (such as operational segment, route, vessel size and geographical basis), greater transparency would help ship owners know what to expect."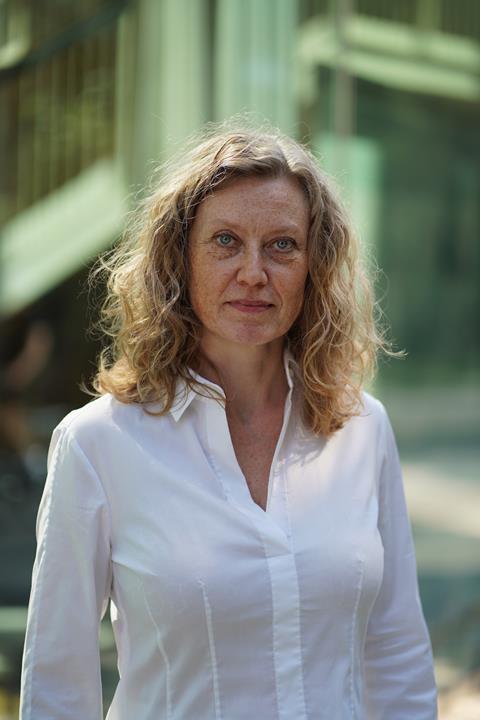 The need for such transparency would be greater in a potential multi-fuel future than in the present, given the potential range of different fuels, and the varying potential efficiencies offered by different technical solutions, Røjgaard concluded.
There was a broad consensus amongst the panel about the need for industry and academia to work together to develop viable solutions. The Motorship featured an article in its November issue about WinGD's development of model-based predictive controls, which draws on research developed by an industry-academia partnership with technical university ETH Zürich, for example.
Consistent regulatory frameworks
However, several participants emphasised that regulators needed to play a role in establishing a level playing field (or boundary conditions, if you will) to allow OEMs and industry to develop and commercialise solutions. Christophe Pouts, Global Regulatory Affairs Advisor at ExxonMobil underlined "the industry would expect that the member states' regulatory bodies would provide a stable, predictable technology-neutral regulatory framework, supporting the important societal goal of reducing greenhouse gas emissions".
"The establishment of a low carbon market is essential to enable the effective transition towards the use of alternative fuels," Pouts continued, adding that: "ExxonMobil supports the creation of such a market." A performance based technology-neutral approach, such as a Low Carbon Fuel Standard (LCFS) aimed at a gradual reduction in the life cycle carbon intensity of the fuels consumed by ships, would offer an approach to achieving society's goals. Pouts noted here again regulators had an important role to play in ensuring the standards were appropriately designed and would achieve societal goals.
Yannis Chatzakis, Global Field Engineering Manager, Aviation & Marine Lubricants at ExxonMobil, emphasised that potential solutions would likely rely on a multi-faceted approach. "The world needs to come together from a legislative standpoint, from a technological standpoint and from a fuel specification standpoint, to make [the introduction of alternative fuels] happen safely and efficiently."
By contrast, Evi Politi, R&D Manager at Danaos Shipping, emphasised the role of the market and techno-economic factors in her answer. "From our perspective, as a ship owner, in order to proceed with ordering zero-carbon vessels, we would need to see the technology, the regulatory framework, fuel availability, port and bunkering infrastructure for the investment to be viable."
When Einemo widened the focus of the regulatory question to the EU's proposed extension of its Emissions Trading System to the maritime sector, Pouts commented that the proposed system went beyond the current level of IMO ambitions, reflecting the EU's ambitions to reach climate neutrality by 2050. However, it would be challenging for the global Marine Industry for the emergence of regional regulatory policies that are contrary to the intent of global regulations developed by IMO.
Einemo noted that while the ETS proposals might be modified following wider consultations, a number of other measures in the EU's recent Fit for 55 package would also affect the shipping industry, as they would lead to the introduction of requirements for the shipping industry to begin adopting renewable and low carbon fuels.
Perspectives on alternative fuels
The panel was fortunate enough to be able to draw on the expertise of Andreas Schmid, General Manager Technology Development of WinGD, who was able to provide a high-level summary of technical and regulatory considerations surrounding biofuels and ammonia as potential alternative fuels.
Biofuels
Potential drop-in fuels, such as biofuels and ethanol, represented a viable solution from a technology perspective, Schmid noted. "[They] were a very nice solution, because you have the engines already, basically, and the infrastructure will be there."
However, there were challenges on the supply side for biofuels, given the challenge of ensuring that production did not affect crops for human or animal consumption, while consumption from other industries was likely to reduce the amount of fuel available for the maritime industry in the short to medium term.
From a wider perspective, looking at lignin-based fuels as a potential solution for stationary power generation or other uses, Schmid was cautious about the scalability of biofuels, compared with potential synthetic replacement. "[From a plant-level perspective], it would be a lot more efficient to just… produce some synthetic fuels [from renewable electricity] … rather than plant trees. So, it can be a solution for very specific sectors. But they would be rather small applications, I would say otherwise, we might run into trouble."
Specific technical challenges around how to compare emissions between the biofuel sector with competitor fuels are addressed above.
Hydrogen
Unni Einemo introduced the topic of blue and green hydrogen. Christophe Pouts explained how hydrogen can be "produced from many sources, including natural gas or renewable energy, and burned in IC engines or oxidized in fuel cells. As far as blue or green hydrogen is concerned, they both produce significantly lower well-to-tank carbon emissions versus traditional pathways."
James Sagar agreed that "all these fuel choices and alternative fuels, especially the low carbon option, are something that we need to continue to progress".
Ammonia
Turning to ammonia, Schmid began by stating, that while ammonia may offer potential benefits as an alternative fuel, there are safety and training considerations that should be addressed. An initial focus on crew training to raise awareness of the safety requirements for using ammonia as a fuel would likely need to be supplemented by ongoing refresher training if ammonia were introduced more widely. With appropriate training and understanding, Schmid proposed that the potential risks of ammonia could be appropriately mitigated and managed. As Schmid noted, such risks are handled in the ammonia industry itself, and then posited that with the proper training and safety installations on board and at the port side and the production side, "we can handle this."
James Sagar, Global Marine Sustainability Manager of SeaRiver Maritime, noted the supply chain for Ammonia as marine fuels needs to be safe and regulated. Key challenges related to its toxicity, storage and handling are well known and technologies are currently being assessed in several projects to better understand the feasibility of using ammonia as a bunker fuel.
Evi Politi added that there were some narrowly focused technical challenges, surrounding issues such as material selections for piping, owing to ammonia's corrosive properties, double-wall requirements and limitations on venting during normal operations. A separate challenge was connected with the development of emissions after treatment solutions to limit the emission of nitrous oxide (N2O).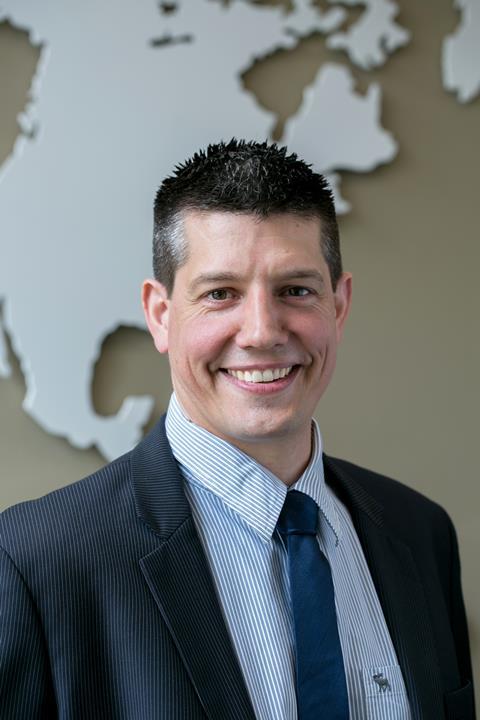 A pathway towards sustainable LNG
Having assessed the relative advantages and disadvantages of competing fuels, Einemo asked for the opinions of the participants about LNG's medium term and long term potential.
James Sagar was uniquely well placed to comment, leveraging his previous responsibility for LNG shipping value chains when he was Global Supply Chain Manager, Basestocks & Specialties, at ExxonMobil.
Given the volumes of fuel required to replace 300 million tons or so of annual consumption of fuel oils by the maritime industry, Sagar naturally began by focusing on bunkering infrastructure and fuel availability. The expansion in LNG bunkering infrastructure is gaining momentum, while the supply of LNG is increasing. From a technological perspective, Sagar reiterated the advantages of the dual-fuel engine systems, which offer a lot of flexibility and significant reductions in emissions, with up to 20% reductions in GHG emissions compared to running of conventional low sulphur marine fuel oil.
"In my opinion, LNG is a great transition fuel over the next few decades," Sagar concluded. The fuel represented a good solution to the upcoming IMO Carbon Intensity Index targets. "Longer term, if combined with bio-LNG or synthetic LNG from renewables, this could open a potential future pathway for LNG to stay viable as a lower GHG emission fuel."
Evi Politi concurred that LNG remains the cleanest maritime fuel available at scale today, but noted that meeting IMO 2050 decarbonisation targets would require deeper cuts in GHG emissions than LNG is currently capable of supplying. Similar considerations apply to LPG. "Both fuels could be considered as a bridge fuel in the transition towards zero carbon emissions with a midterm rather than a long-term horizon."
Future engine and fuel flexibility
The discussion around the safety, bunker infrastructure and supply availability of alternative fuels led naturally to a discussion about considerations for ship owners when making decisions about new vessels' fuel types.
Charlotte Røjgaard noted that while initial demand for alternative-fuel vessels had been driven by "operators that had an interest in burning the cargo", supply chain issues were increasingly coming to the fore as passenger, container vessel and bulker owners were looking at alternative fuels seriously.
James Sagar concurred, adding that the future fuel flexibility of assets, along with cost, availability, and crew safety considerations, were key variables for shipowners looking at assets that might sit within an owner's portfolio for 20 to 30 years.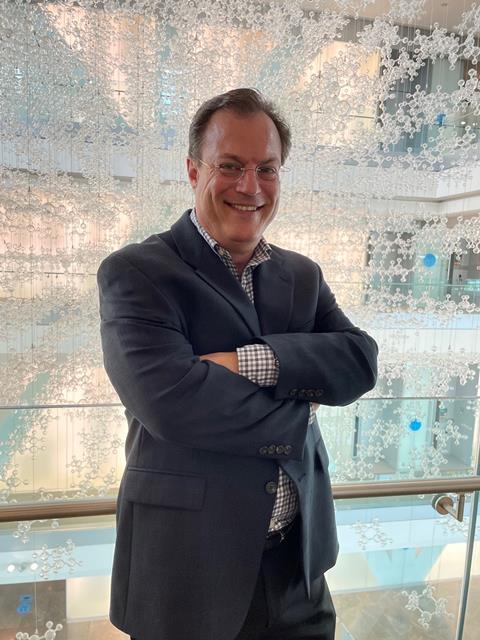 Schmid noted that the entire engine design and supply sector was making investment decisions based on expectations of a multi-fuel future. A number of OEMs were working to increase the range of dual-fuel engine technologies available on the market within the next few years.
WinGD itself was looking to develop engines with greater fuel flexibility, with the intention that such solutions could be retrofitted to modern engines within its portfolio, such as its X-DF dual-fuel engines, "according to the customer's specific needs or requirements". However, Schmid added that it would be difficult to imagine extending dual-fuel engines' flexibility beyond tri-fuel versions, not least because of the safety issues, as well as simple containment storage requirements.
Future lubrication perspectives
The panel concluded with a discussion about the implications of a multi-fuel future for cylinder oil formulations. Yannis Chatzakis noted that given the different characteristics of some of the fuels under consideration, lubricant suppliers would be unlikely to provide a single cylinder oil to meet all eventualities.
Chatzakis added that the cylinder oils were also likely to be required to meet more challenging operating conditions, as the rapid evolution of engine designs was creating additional demands in terms of pressures and temperatures. "If you asked me to take a guess today, I would say that probably more specialised [lubrication] technology will have to be developed."
Schmid noted that from an engine designer's perspective, future fuels pose quite different challenges to those seen before. "It is quite complex to [model] the interaction between ammonia and cylinder oils before and after combustion," he noted. WinGD was working with partners in the lubricant area, but the different characteristics of the fuels, as well as the way that fuels might be mixed or intermittently changed, meant that he anticipated one fuel per oil on board, for now.
Chatzakis noted that it would be more important than ever for shipowners and operators to heed OEM guidance, while maintaining some of the best practice followed during the IMO 2020 transition, such as visual inspections and close monitoring of the engine.
Measure for measure
James Sagar concluded by noting that there is still a need for greater consensus around lifecycle assessment methodologies and common measurement metrics among industry stakeholders. He said that the industry can't effectively manage emissions until we can reach consensus and alignment on how we measure emissions.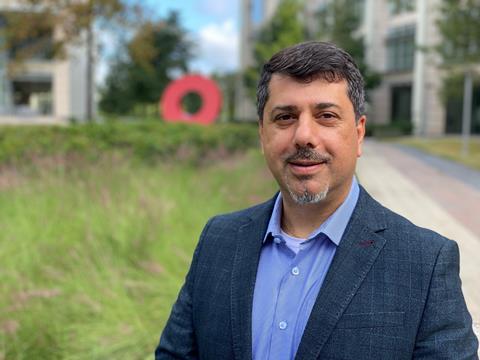 The relevance of reaching alignment on common metrics was expanded upon later in the discussion by Christophe Pouts who reiterated the need for a widely accepted lifecycle assessment (LCA) methodology. This was highly topical, Einemo confirmed, as LCA methodologies are currently under consideration at IMO.
Einemo noted that the process of aligning LCA methodologies at IMO with those used, for example, by the EU in its RED II directive, which proposes to extend existing requirements for biofuel use in EU transportation fuels to the maritime sector, was "taking some time".
Pouts noted that such comparisons "should not only account for GHG emissions that are directly attributable to biofuel production and use but also to emissions that may be associated with the induced change of land use (ILUC). Robust LCA methodologies provide such metrics information that are beneficial to incentivise the use of biofuels."