TotalEnergies Marine Fuels has published a white paper to offer insights for ship operators and owners seeking to manage the energy transition in their own fleet over the short to long term.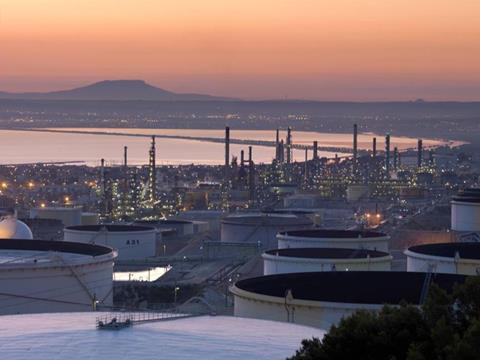 The new 44-page white paper – The Drive for Cleaner Marine Fuels – looks at the key drivers shaping the move to shipping's decarbonisation, key timelines motivating the transition and TotalEnergies' investments, plans and collaborations to help its shipping customers make an effective and successful move to lower and zero-carbon fuels of the future.
TotalEnergies describes its activities in the development of new fuel products and services in the white paper, and also discusses the cross-overs between its investments in renewable energies with the marine fuel solutions. The company outlines its research activities on various alternative, lower- and zero-carbon solutions, such as new, advanced biofuels and synthetic fuels derived from green hydrogen (including synthetic natural gas, e-methanol, e-ammonia and e-hydrogen).
The report includes TotalEnergies' perspective on bio-LNG, which the company expects will play an important role in the decarbonisation of the shipping sector in the future. Frédéric Meyer, Director of Strategy & Projects for TotalEnergies Marine Fuels discussed TotalEnergies' perspective on bio-methane during an interview with The Motorship in June 2021.
The white paper also considers the pressing choices confronting shipowners today, taking into account considerations such as fuel availability, port infrastructure and greenhouse gas emissions profile among others.
"The white paper underscores TotalEnergies Marine Fuels' commitment and confidence in guiding and supporting the shipping sector through its decarbonization journey, from the supply of current solutions – notably LNG and biofuels – to the development of future marine fuels, including green hydrogen-based fuels," commented Jérôme Leprince-Ringuet, Vice-President Marine Fuels, TotalEnergies. "Through our insights, knowledge and thinking, we hope to help develop a greater understanding of the key areas and considerations ship owners and operators will need to address, as they move towards tomorrow's marine fuels landscape."