Corvus Energy has been awarded a 10-year contract to provide service and maintenance to Scandlines' hybrid ferry fleet.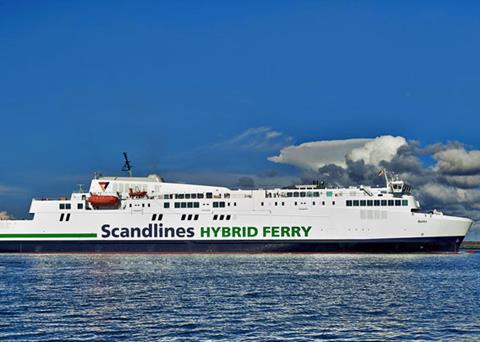 The contract includes traditional service and maintenance of the fleets' energy storage systems as well as Corvus' remote condition-based monitoring service, Watchman.
Scandlines was the first ferry operator to build and operate large ro-pax hybrid ferries, suing Corvus' lithium-ion energy storage systems throughout the entire fleet. On 5 February, Scandlines put their two newest Corvus-powered hybrid ferries, the Berlin and Copenhagen, into regular service on their Rostock-Gedser route between Denmark and Germany. Fuel consumption of the vessels per car crossing has been reduced to almost a third of that of ferries previously used on the same route.
Fini Hansen, technical superintendent of fleet management, Scandlines, said: "Beginning with Corvus in 2012, their energy storage technology has become the standard electric battery power solution for all of our hybrid vessels."
Ronald Hansen, global head of service & commissioning, Corvus Energy, added: "Supported by our highly experienced technical experts, our strong presence in the region and working closely with Scandlines, our advanced services and maintenance solutions will help ensure the Scandlines hybrid ferries operate reliably for many years to come."