Damen Shiprepair Brest (DSB) in France has received its tenth LNG carrier repair order from GDF SUEZ.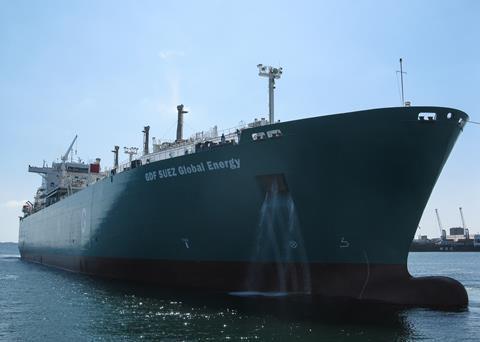 The 73,646m3 capacity vessel will undergo extensive maintenance works at the yard and will stay in the yard for approximately 55 days, of which 20 days will be in dry-dock.
Jos Goris, managing director, Damen Brest, said: "The long established relationship of the yard which dates back from the SOBRENA times with both Gazocean and GDF SUEZ GLOBAL GAS & LNG has certainly helped us in securing this order. Following nine foreign LNG carriers under Damen management, all employees are proud to see the first French owned LNG carrier in our yard."
LNG experience and know how in the France is renowned with companies like GDF Suez, GTT, Europe Technologies/ERI, Cegelec, CryoStar, APERAM, AMRI all contributing to the French LNG expertise cluster.
DSB meanwhile is well known for its LNG expertise from the SOBRENA period. The yard was re-opened in April 2012 and has slowly but surely regained market share of North Western European LNG carrier dockings.
Presently, the yard has two LNG carriers in dock - a large deep-sea pipe-laying vessel and a shuttle tanker from KNUTSEN with an extensive scope of work.
DSB is a well-established repair yard with modern facilities. The yard employs over 200 staff and has three graven dry docks and sufficient repair berths. Its biggest dry dock measures 420 x 80m and is one of the biggest in Europe, allowing the yard to accommodate almost any ship in the world.