The Motorship's long-running conference, Motorship Propulsion & Future Fuels, is moving to a new Scandinavian venue for its 42nd event. The event will now be held on 2-4 November 2021 in Copenhagen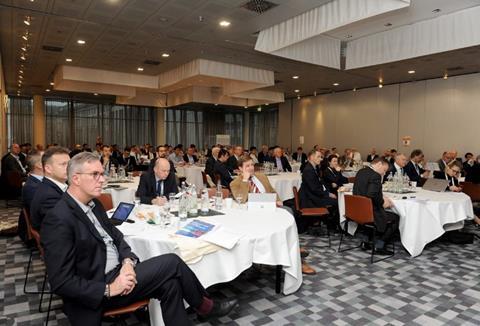 The decision to change the venue away from Hamburg was taken reluctantly in response to the impact of Covid restrictions on conference facilities there.
The change of venue has been taken "with the full support of our speakers, sponsors and delegates", and ensures an event based on in-person attendance could be held, Marianne Rasmussen-Coulling, Events Director of Mercator Media Ltd explains.
The choice of Denmark's capital as a venue reflects the strength of the maritime sector there, as well as the country's emerging position as a hub for maritime cleantech, Rasmussen-Coulling added.
It is also conveniently located for travel from neighbouring Nordic and northern European markets, where several ship owners and operators have acted as early adopters of alternative fuels, while regional and national regulations have driven interest in decarbonisation technologies more broadly.
COP26 appetiser
The event boasts a high-level range of speakers, and will be chaired by Lars Robert Pedersen, Deputy Secretary General, BIMCO, and Martin Kroeger, Managing Director of the German Shipowners' Association (VDR).
The range of topics includes regulatory issues, with discussions around the EU ETS and the IMO Energy Efficiency Existing Ship Index (EEXI) and Carbon Intensity Index (CII).
The programme also includes dedicated panels covering LNG's evolution, as well as alternative fuels Methanol, Ammonia, Hydrogen. Such fuels, which have become high profile in recent months, have been subject of detailed technical presentations and discussions for years at PFF.
The programme also includes emerging energy saving technologies for commercial shipping, including batteries, fuel cells and wind assisted propulsion.
Finally – and most importantly - we also showcase a number of innovative newbuilding and conversion projects.
View the full programme here and secure your space via the booking link.