Benefit from the fantastic line up of over 40 speakers at Propulsion & Future Fuels 2019. More than 70 papers and presentations from this year's conference are now available to download from the conference website.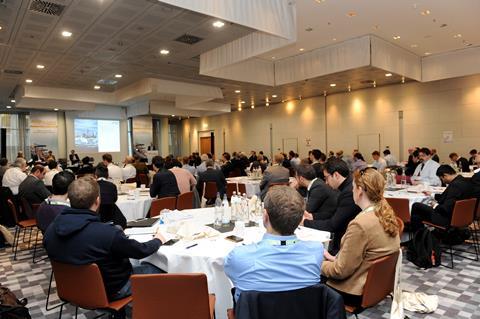 For those who attended Propulsion & Future Fuels in Hamburg this November, the papers are available to download as part of your delegate package and you will have received a username and password via email.
If you didn't make it to Hamburg, you can still learn from the leading experts in attendance by downloading the papers and presentations. The proceedings are available to purchase from the link below for just €545.
Click here to buy the download including over 70 papers and presentations.
Take a look at this year's full programme on the website by clicking here.
This year's highlights include:
Decarbonisation – boosters and blockers - Roger Strevens, VP, Global Sustainability, Wallenius Wilhelmsen
Are we ready for hydrogen? Preparing for the transition safely - Kolbjørn Berge, Senior Surveyor, NMA
Future Availability of Compliant Product - Tracy Wardell, Business Development Manager, Intertek ShipCare
Conference Exclusive - Motorship Award Winner 2019: Gate Rudders - Adrian Miles, Managing Director, Stone Marine Propulsion
Two years hands on experience with LNG as marine fuel - Christian Hoepfner, Managing Director, Wessels Marine GmbH
MAN B&W Dual Fuel Engines with Ammonia - Kjeld Aabo, MAN ES
Propelling vessels in a decarbonized future with internal combustion engines - Dino Imhof, Head of Turbocharging Solutions, ABB Turbo Systems Ltd
Methanol as future pathway to a low- and zero-carbon emissions profile - Eelco Dekker, Chief Representative Europe; Brussels, Methanol Institute
Ethane as fuel, a class perspective - Mark Penfold, Manager, Global Gas Solutions, ABS
Wind Propulsion: Primary Renewable Energy Coming of Age? - Gavin Allwright, Secretary General, International Windship Association (IWSA)
Propulsion & Future Fuels will return to the Sofitel Alter Wall, Hamburg, from 17-19 November 2020. If you would like more information about next year's conference or the download, don't hesitate to contact the Events team on +44 1329 825335 or email conferences@propulsionconference.com.