Benefit from the outstanding link-up of over 40 speakers at Propulsion & Future Fuels 2021. More than 70 papers and presentations from this year's conference are now available to download from the conference website.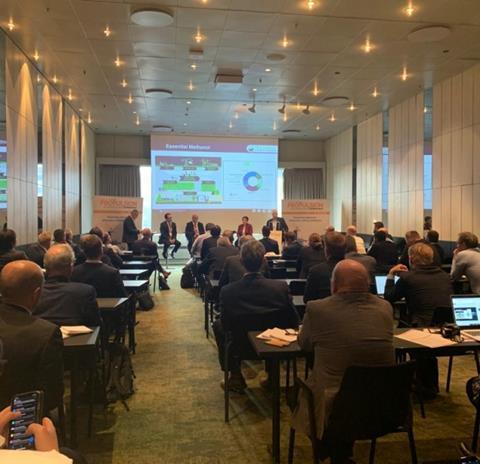 If you attended Propulsion & Future Fuels in Copenhagen or virtually, the papers are available to download as part of the delegate package and usernames and passwords will be provided shortly.
If you didn't attend the conference you can still learn from industry-leading experts in attendance by downloading the papers and presentations. The proceeding are available to purchase for just €295 You can pay and download from here.
Take a look at this year's full programme on the website by clicking here.
This year's highlights include:
*Impact of CII and EEXI on uptake of alternative marine fuels
Christos Chryssakis, Business Development Manager, DNV Maritime
*Mærsk Mc-Kinney Møller Center for Zero Carbon Shipping
Claus W. Graugaard, Head of Onboard Vessel Solutions, Mærsk Mc-Kinney Møller Center for Zero Carbon Shipping.
*Decarbonizing shipping and the role of green methanol
Berit Hinnemann, Head of Decarbonisation, A.P. Møller - Mærsk A/S
*Green Ammonia, a zero-carbon shipping fuel
Christian Berg, Director Bunkering Market
*Key aspects of Hydrogen Vessel Design
Milinko Godjevac, Senior Integration Advisor, Future Proof Shipping
*Intelligent control by exhaust recycling (iCER) – Reducing Methane slip by 50%
Dominik Schneiter, Research and Development, WinGD
*Battery Powered Vessels, lessons learned
Sverre Eriksen, Principal Systems Engineering, DNV
*Setting the scene for wind propulsion
Gavin Allwright, Secretary, International Windship Association
Propulsion & Future Fuels will return to Le Méridien Hotel, Hamburg 15-17 November 2022. If you would like more information about next year's conference or the download, don't hesitate to contact the events team on +44 1329 825335 or email conferences@propulsionconference.com.