DNV GL have been sponsoring the Motorship Conference series since 2009 and will be the Gold Sponsor at Propulsion & Future Fuels 2018.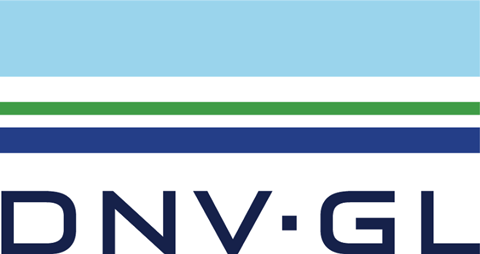 Celebrating 40 years of The Motorship's Propulsion & Emissions conference, and nearly 10 years of the Gas Fuelled Ships conference, 2018 will see the launch of one large combined and enhanced event, Propulsion & Future Fuels, taking place at the Riverside Empire Hotel on November 14-16, 2018 in Hamburg, Germany.
Over the past decade the Gas Fuelled Ships conference has explored the evolution of not just LNG but other clean, low-flashpoint fuels, to the point where they can no longer be considered in isolation from more mainstream propulsion choices. With the 2020 global sulphur cap approaching, operating within the constraints of the Energy Efficient Design Index and with tighter CO2 emissions measures almost certain by 2023, these so-called alternative fuels are now an essential feature in ship owner's propulsion considerations.
The organisers of the first Propulsion & Future Fuels conference are pleased to announce that DNV GL will return as Gold Sponsor. Driven by their purpose of safeguarding life, property and the environment, DNV GL enables organisations to advance the safety and sustainability of their business. Providers of classification and technical assurance along with software and independent expert advisory services to the maritime, oil and gas, and energy industries, DNV GL also provide certification services to customers across a wide range of industries.
They continuously invest in research and collaborative innovation to provide customers and society with operational and technological foresight. Today their reach is global, DNV GL operate in more than 100 countries, with close to 13,000 professionals dedicated to helping customers make the world safer, smarter and greener.
Andreas Bodmann, VP Director of Communications, DNV GL – Maritime, commented that "as a company driven by safety and sustainability, DNV GL are pleased to be sponsoring this new, enhanced event that will focus on the latest developments in efficient power and sustainable propulsion technology."
The Propulsion & Future Fuels conference marks the joining of the long-standing Propulsion & Emissions Conference with the Gas Fuelled Ships Conference. Over two conference days attendees will benefit from insightful technical presentations either in streams or plenary sessions, with the event culminating in a technical visit to a hybrid powered ship on day three.
Booking is open now and for just €1899 you can attend this fantastic combined event and benefit from Conference attendance on both days, full documentation in print and electronic format, lunch and refreshments on both days, a place at the conference dinner, and a place on the technical visit.
Early bookers get a special attendance discount of 20%. Book via the website and use the code 'early' when prompted at the checkout. Alternatively, contact the Events team for more details on +44 1329 825335 or email conferences@propulsionconference.com.