DNV has released the latest updates to its rules for ship classification, with a raft of new class notations designed to enable the maritime industry to tackle the decarbonisation challenge.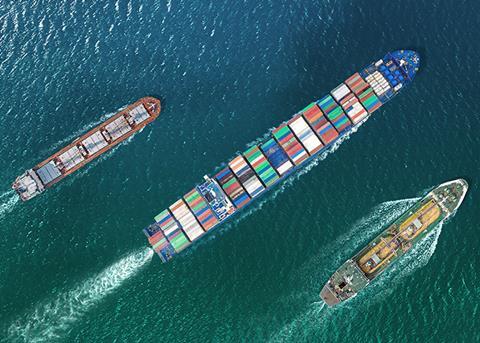 The new updates come into force on 1 January 2022 and include 'Fuel ready' which offers shipowners the option to prepare for a later conversion to multiple different alternative fuel options, and 'Gas fuelled ammonia' for ammonia fuelled vessels.
DNV's annual report on the energy transition in shipping, 'Maritime Forecast to 2050', has identified fuel choice as the most critical decision facing shipowners and operators today. "The whole maritime industry, and particularly shipowners and operators, are facing a great deal of uncertainty around their choice of future fuel," said Knut Ørbeck-Nilssen, chief executive of DNV Maritime.
"With the industry under pressure to bend the carbon curve towards zero, inaction is not an option, but picking a future winner in a complicated fuel landscape is a significant challenge," he added.
The 'Fuel ready' class notation is applicable for ammonia, LNG, LPG and LFL (methanol) as a ship fuel, either individually or combined. It is built around two mandatory options of Design and Tank with additional attributes covering the structure, engine and machinery, piping and bunkering and miscellaneous requirements.
With the 'Gas fuelled ammonia' class notation, DNV provides owners looking to build ammonia fuelled vessels the option to start today, setting out the requirements for the ship's fuel system and fuel bunkering connection.
DNV has also updated some of its notations that focus on reducing shipping's environmental impact, such as 'LFL fuelled' for low flashpoint liquid fuelled engines, the 'Silent(E)' notation for underwater noise, and 'Quiet' for external airborne noise emissions.