With the summer fast approaching don't delay in booking your place for Propulsion & Future Fuels 2019.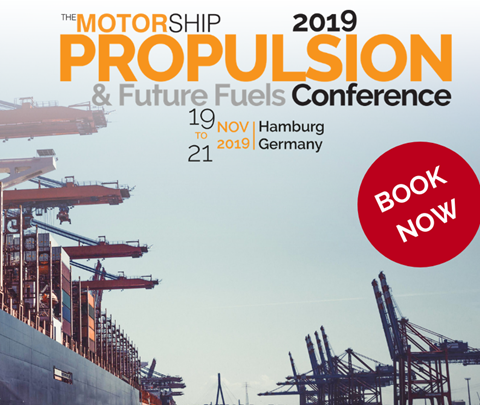 Book before 19 July to save 20% on your booking. This year's programme will be released next week and features a number of sessions focussed on the application of future fuels and their associated technologies.
Sessions include:
Cutting carbon, cutting cost to meet the 2050 deadline
Future fuel showcase: Hydrogen
Future fuel showcase: Ammonia
Future fuel showcase: LNG
Digitalisation
Legislation vs longevity –uptake of scrubbers, ULSFOs and LNG
Innovative project showcase
Powering shipping with alternative fuels
Electrification solutions: Batteries and hybridisation
Delegates will benefit from two days of parallel and plenary sessions packed with technical presentations and panel discussions featuring the foremost experts in the commercial shipping industry. The pre-dinner drinks reception and conference dinner will take place during the evening of 19 November and provide ample opportunity for delegates to network in a relaxed setting outside of the conference room.
Book online and enter code early at the checkout to save €399 or call the team on +44 1329 825335.
For more information email conferences@propulsionconference.com