Speaking at Propulsion & Future Fuels is a unique opportunity to promote your company's innovations and successes to an audience of over 150 senior managers in the commercial shipping sector.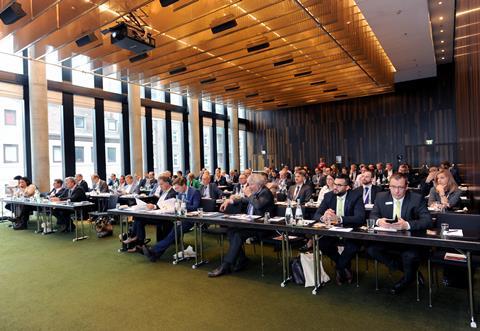 There are just 2 days left to submit your abstract so don't delay! The call for papers closes on Friday 11 January 2019.
Submissions of a 250-word abstract are now invited for the 2019 Propulsion & Future Fuels Conference, held in Hamburg, Germany from 19-21 November 2019.
The 41st edition of this annual conference will cover the following topics:
The final steps to 2020
Innovations in NOx and SOx abatement
Boosting operational and financial efficiency with scrubbers
Cutting carbon, cutting cost to meet the 2050 deadline
Electrifying the merchant fleet
Gas-fuelled frontrunners
Data-driven efficiencies
Abstracts should be no more than 250 words and should be sent, with a biography of the speaker, headshot photo and logo, to conferences@propulsionconference.com by 11th January 2019 at the latest.
What will you be doing 40 days before 1 January 2020? Whatever else is on your agenda next November, don't miss the chance to discover new means of cost-effective compliance at The Propulsion & Future Fuels Conference 2019.
For further information about speaking, sponsoring or attending as a delegate, contact the Events team on +44 1329 825335.
Follow the event on Twitter @Motorship.