The European Community Shipowners' Associations (ECSA) has unveiled its strategic priorities for EU shipping warning stakeholders to avoid taking open market access for granted and urging the shipping industry to raise its voice to ensure a level playing field worldwide.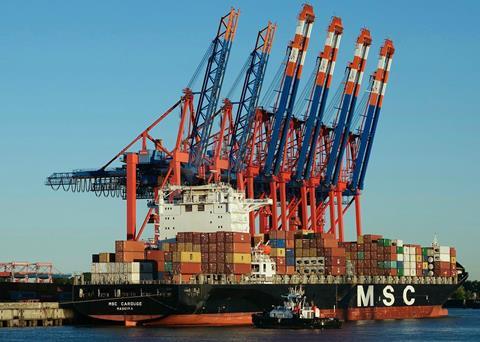 The EU shipping industry directly employs 640,000 people and supports a further 1.4m through indirect and induced employment. Shipping contributes €147bn to the EU's GDP and 90% of goods travel by sea.
Resist protectionism and make sure EU is not losing out
In its report, ECSA pledges to support the EU's free trade agenda and oppose growing protectionism and advocate for the shipping industry to take centre stage in EU trade policy agenda. The organisation calls for free and equal access to international maritime transport services and supports seamless movement of personnel and goods in a post-Brexit Europe.
In the future, ECSA calls upon regulators to maintain the effectiveness of the existing Guidelines on the State Aid to Maritime Transport and support the creation of attractive EU ship financing schemes. It also suggests regulators should develop a benchmarking exercise to detail what non-EU countries are offering to ensure the EU is not losing out.
Maintain competitiveness and invest in R&D
In relation to IMO environmental targets, ECSA calls for global rules to avoid reducing the competitiveness of EU shipping and urges the EU to play a constructive role at IMO level including EU funding to help the deployment of projects aimed at reducing emissions.
To future-proof the industry, ECSA suggests that a fair and increased share of research and innovation support should be allocated to waterborne transport and EU-wide schemes implemented to support solutions such as alternative fuels and means of propulsion, digitalisation and automation.