Hitachi Zosen, Mitsui O.S.K. Lines (MOL) and Yanmar Power Technology are cooperating on engine and catalyst developments to reduce methane slip from LNG fuelled vessels.
The resulting system will be installed in a 94,000dwt coal carrier built by Namura Shipbuilding and operated by MOL. The vessel, powered by three Yanmar 6EY22ALDF gensets, is scheduled to enter service at the end of 2023, and technology demonstrations will be conducted between 2024 and 2026.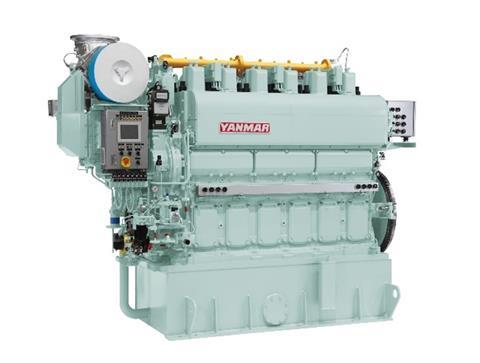 The transport agreement for what will be one of the world's first LNG-fuelled large coal carriers was signed in December 2019 with Kyushu Electric Power.
The project is supported by Japan's New Energy and Industrial Technology Development Organization (NEDO) Green Innovation Fund. The partners aim to achieve a methane slip reduction rate of more than 70% less than current engine technology. The reduction will be achieved by combining methane oxidation catalysts and engine improvements.
The engine improvements will be carried out Yanmar's four stroke medium speed dual-fuel engine, and the company plans to optimise the air-fuel ratio to reduce methane slip into the exhaust gas from engine outlet.
Hitachi Zosen is developing a new catalyst to oxidise the slipped methane for the application. The company has been supplying NOx removal catalysts and NOx removal systems for over 50 years and has been providing marine engine technology since 2015.
In June 2021, MOL announced plans for achieving net zero GHG emissions by 2050. It plans to launch about 90 LNG-fuelled vessels by 2030. In August 2021, the company announced an order for four 7,000-unit capacity LNG-fuelled car carriers. That followed a July 2021 announcement of the signing of a long-term contract with JFE Steel Corporation for long-term transport using an LNG-fuelled bulk carrier.