DNV has taken the opportunity of the release of a report chronicling improvements in ship safety in the past decade to reiterate a warning that emerging risks from new fuels and digital technologies should be mitigated to maintain progress
The report, Maritime Safety 2012-2021: a decade of progress, was jointly produced by Lloyd's List Intelligence with DNV, and shows a marked decline in casualties, losses and detentions over the period.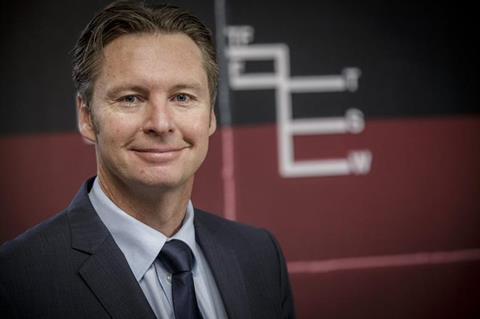 The decline in annual casualties, losses from casualties and detentions occurred despite sustained growth in the fleet in deadweight tonnes, and in vessel numbers between 2012 and 2021, rising from 116,000 to over 130,000 vessels of 100gt and above over the period.
The proportion of safety incidents, as a share of the fleet, fell from nearly 5% to 2% over the period.
"Measures such as digitized systems, modern class rules, better vessels, tighter regulatory supervision and, crucially, an improved safety culture have contributed to this welcome safety trend," said Knut Ørbeck-Nilssen, CEO of DNV Maritime.
Knut Ørbeck-Nilssen had previously warned that the emergence of alternative fuel technologies was creating new hazards, such as fire and explosion risk. The emergence of digitalisation as a major trend in the industry was also raising concerns about data security and increasingly complex digital systems.
"There can be no trade-off between safety and sustainability. As shipping pursues a path towards decarbonization, this will require a rethink of risk management with a renewed focus on human and organisational factors to ensure safety remains at the core of the development of new fuel systems and digitalized ways of working," Ørbeck-Nilssen continued.
"The major challenge is to close the safety gap emerging from cyber threats, new technologies and new fuels. Mitigation of these risks will be vital going forward to realise the enormous potential benefits of digital and low-carbon fuel technologies for safety, efficiency and sustainability towards a goal of continuous improvement," added Ørbeck-Nilssen.
"This will require a collaborative industry effort between class, shipowners, suppliers, charterers and other stakeholders to develop holistic and human-centric solutions that support the end-user.
"The welfare of seafarers and the environment must remain central to safe and sustainable ship operations to ensure incident figures remain on a downward trend. There is no room for complacency."