The Italian electricity grid operator, Terna, awarded two framework contracts for the supply and installation of submarine and underground cables to Prysmian and Nexans on 30 November.
The contracts have been awarded in relation to the establishment of a 1000MW capacity interconnector linking Campania in mainland Italy, Sicily and Sardinia, named the Tyrrhenian Link.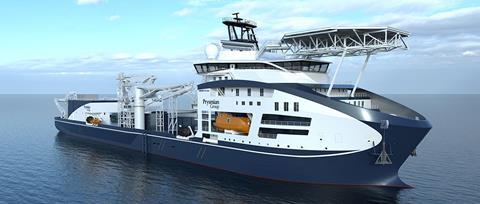 The project is significant both technically and from a regional energy network perspective. The project will permit the two companies to showcase their technical credentials: the cables will be installed and maintained at water depths of up to 2,000 metres. This will be the deepest depth reached by a power cable, according to Prysmian, exceeding the previous 1,600-metre maximum.
From a regional energy perspective, the multi-billion euro project will permit renewable energy projects in Sicily and Sardinia to export electricity to Italy's mainland grid once completed, and coincides with substantial investments in strengthening the islands' respective internal electricity networks.
Prysmian Group was awarded a framework contract worth around EUR1.71 billion, while Nexans was awarded a framework agreement worth EUR671 million.
The turnkey project will involve the installation of three 500 kV HVDC links. The entire project will be fully operational in 2028, but the first of the two cables of the East Branch will be operational in late 2025.
Prysmian will be responsible for the construction of the 480km-long East Link, which will connect Fiumetorto, near Palermo in Sicily, with a landing station near Battipaglia in Campania.
Prysmian confirmed that the bulk of the cable laying will be entrusted to Leonardo da Vinci, the world's largest cable-laying vessel, which entered service in August 2021. The delivery and commissioning are expected in 2025-2028. The group confirmed it will manufacture the single-core cables at its Arco Felice plant in Italy.
The 470km long western arm between Fiumetorto in Sicily and Terre Mala near Cagliari in Sardinia, has been awarded to Nexans. Nexans plans to employ its new cable laying vessel Nexans Aurora for the project, for which it will manufacture and install 500km of 500kV mass-impregnated cable and fibre optic cable.