While operators have not seen any direct effect of Scope 3 emission reporting on chartering of ships, analysts expect improved visibility to lead to improved performance becoming a minimum threshold for larger charterers
The announcement by the UK government on 29 October that UK businesses with a turnover of above £500 million with be required to report their Scope 1, 2 and 3 emissions from 1 April 2022 may not have made front page news in the shipping media. But the expected introduction of the EU's own Corporate Sustainability Reporting Directive on 1 January 2023, and US moves to require greater disclosure indicate that Scope 3 disclosure requirements are likely to have a significant impact on the market.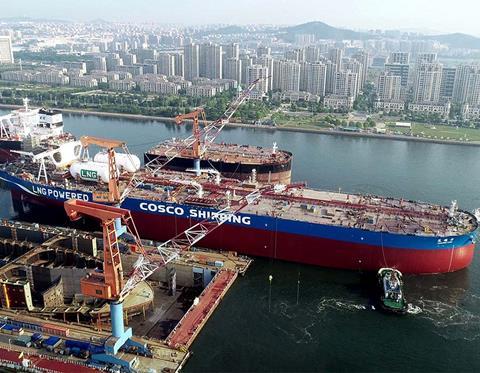 There is a precedent for environmental considerations affecting operations and earning potential. Tankers International, the London based operator of VLCCs notes that its fleet of 62 ships are divided in three separate sub pools. The first one encompasses modern vessels fitted with scrubbers, the second one modern ships that have not been equipped with exhaust gas cleaning systems while the third one covers ships aged 15 years or more.
"Vessels with different attributes have specific trading patterns and earnings potential and this division ensures fair sharing of earnings and costs between similar vessel types. This division is purely financial and from a commercial perspective all vessels trade as one single pool," the company notes.
However, the impact of Scope 3 reporting is likely to be felt as major charterers and beneficial cargo owners announce plans to lower their own supply chain emissions. This has led to renewed interest in investments in LNG powered bulk carrier newbuildings from other shipowners in the bulker market.
Some owners note that they are considering alternative solutions. "We do see a higher focus on Scope 3 emissions in general. We are not particularly keen on LNG as it has problems regarding methane slip that needs to be addressed. Also logistics and availability would be challenging for our markets," Anne-Louise Dam-Rasmussen, Head of Communications at D/S Norden in Copenhagen, told The Motorship.
The company operates a fleet of 527 vessels, of which 356 are dry bulk carriers and the rest product tankers that include the Norient pool It has committed to only order vessels with the latest zero emission technology from 2030 and it intends to reach net zero emissions by 2050, which requires a shift to the use of new fuels.
Realignment of economics and environment needed
Shipping analysts that The Motorship spoke to said that a key challenge that the shipping industry is facing at the moment is that charterers by and large are not willing to pay a premium to charter ships that utilise green technologies. Instead, they want to focus on ones that offer lower fuel consumption than the benchmark standard design in the category in question.
"In car carrier markets, customers might be willing to pay more (for green technologies), because they often highlight the green credentials of the vehicles they produce," said Petter Haugen, shipping analyst at ABG Sundal Collier in Oslo.
"The question whether Scope 3 emissions reporting affects chartering decisions is yes, but in practice, the question is about what alternatives are available," said Jorgen Lian, shipping analyst at DNB Markets in the Norwegian capital.
A problem is that the cost of chartering ships is a fairly small item in the overall expenditure of a large oil company or a miner. However, there is little indication that they would be prepared to pay a premium for ships that use greener technologies than the standard tonnage on the market.
So rather than seeing the emergence of different charter rates, some charterers may simply introduce a minimum eligibility requirement.
Commodity traders that also are major charterers of tanker and dry bulk carrier tonnage have small margins in their core business. This reduces their willingness to pay higher rates for ships that are greener.
"What we would have to see for the situation to change is see the realignment of the economic realities with the environmental goals," Lian summed up.
Haugen noted that unless funding is made available in the form of grants to finance more expensive, green technologies, regulation would be the key to drive to reduction of emissions from ships.
There is a considerable financial risk for a ship owner to proceed with these technologies as there is no certainty at the moment which one or ones of the various potential candidates will eventually emerge as viable, he concluded.
More consolidation, new business models
Clouded as the horizons may be at the moment, this does not mean that nothing would happen. "Experience from previous disruptions indicates that markets could be significantly changed by the mid-2030s. The ownership landscape could become more consolidated and new business models are likely to mature," Danish Ship Finance (DSF), the Copenhagen based shipping bank said in its market report in November.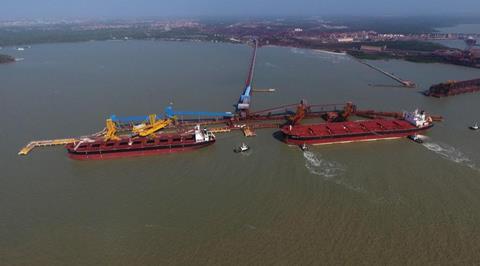 "A fragmented approach to decarbonisation and fleet renewal may increase costs without bringing significant opportunities for additional value creation from standardisation, digitalisation and business model innovation."
"With the introduction of servitisation models, vessels can be improved regularly without asset owners being asked to invest in upgrades with long repayment profiles. We need a race to the top, led by pioneering companies. This will spur all stakeholders to take bolder action," DSF stated, adding that those owners who miss out would lose out.
Charter rates should begin to reflect vessels' energy efficiency in order to improve operational efficiency. "In today's charter market, it is uncommon for the vessel owner to bear the burden of a vessel's inefficient fuel consumption, since it is the charterer that pays for the fuel. This could begin to change with the introduction of CII ratings – or the charter model could lose competitiveness with owners operating their own vessels (potentially in pools)," the bank said.
Ship owners who are responsible for their own fuel bills may well calculate that energy efficiency investments offer a higher rate of return compared with higher cost alternative fuels. This may increase the attractiveness of energy saving device solutions, such as air lubrication or wind-assisted propulsion solutions, compared with alternative fuels.
The picture becomes even more complex when one bears in mind that owners often receive risk adjusted return on investment only in an occasional super cycle on the freight markets. This fact is partly due to the very fragmented nature of many shipping markets, where small and medium sized owners dominate the landscape.
Otherwise, selling a ship at a profit is the only way to make money. This again is a disincentive for large scale upgrades of existing ships or innovative thinking when it comes to newbuildings, DSF concluded.