The Cyprus Shipping Deputy Ministry has launched a new tender process to restore a regular maritime passenger link between Cyprus and Greece.
The tender (Tender No. SDM 14/2021) has a deadline for submissions of 28 January 2022.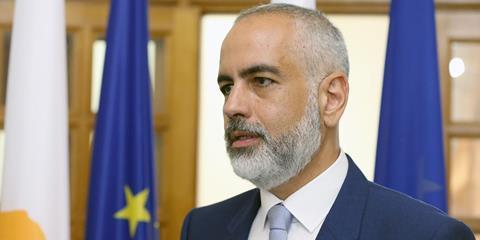 The government of Cyprus is attempting to re-establish a regular ferry connection, reinstating a service that operated until 2000. The tender document envisages that the passenger ferry link between Cyprus and Greece would start by the summer of 2022.
The tender supplants a previous tender (Tender No. SDM 13/2020), which was launched by the Shipping Deputy Ministry of Cyprus in December 2020.
A number of revisions to the terms of the tender have been made, including a reduction in the number of annual return sailings to 22 (from 31), and the elimination of a requirement to operate monthly sailings between October and April. Under the revised terms of the tender, the service will be offered between April/May to September/October as a seasonal weekly service.
The minimim carrying capacity of the vessel has been lowered to 100 passengers, with accommodation for at least 60 passengers, although the revised tender's terms permit the use of multiple vessels on the route.
In addition, the new venture will be subsidised by national funds to the value of up to EUR5.5 million per year, (rather than EUR5.0 million) for the 36-month contract, with a possibility of an extension of the contract for a further three years.
On launching the tender, Vassilios Demetriades, Cyprus Shipping Deputy Minister, commented: "Reviving the ferry connection will help us to continue building our relationship with the rest of the Mediterranean and we welcome the opportunity to expand the ferry link to a third neighboring country beyond Greece too. We also recognize that there will be higher demand during the summer season and, therefore, will consider a seasonal ferry connection to encourage a broader range of applicants for this tender. We believe this link will be hugely advantageous to the region as a whole, and look forward to reviewing the tenders in the new year.
"We previously opened the tender to comments and questions which has allowed us to adapt the tender requirements based on industry feedback. This ensures we broaden the scope for more organizations to submit a tender. We invite all potential operators to submit a tender proposal and look forward to receiving submissions by 28 January 2022."