This year's Propulsion & Future Fuels conference offers more chances than ever for delegates to get involved in discussions at the conference.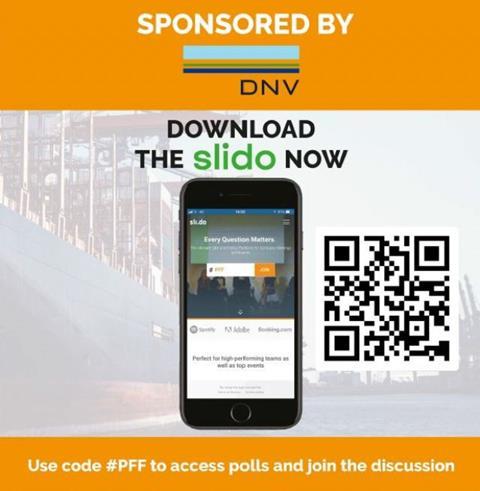 During panel discussions and Q&A, the conference app will be available to all delegates to ask questions, anonymously or in person, to the panel of experts on stage. Never forget a question again! Ask your questions via the app throughout the session, or simply leave a comment.
The Sli.do app can be downloaded from the app store, or simply search sli.do online and enter the event code #PFF to join in this year's discussions.
Get the most out of the international audience in attendance and share photos and videos from the sessions online. The Propulsion & Future Fuels team will be tweeting @Motorship and posting regular updates on The Motorship's LinkedIn page using the hashtag #MotorshipPFF. Join in the conversation!
Book online for this year's conference. Contact the team for more information on +44 1329 825335 or email conferences@propulsionconference.com.