Caterpillar Marine says it has unveiled the first LNG test bed for gas-fuelled engines at its facility in Kiel, Germany.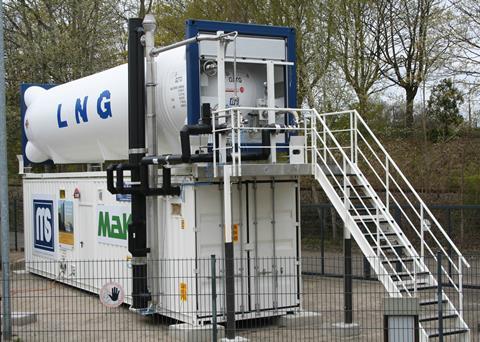 The LNG preparation unit comprises of a 40ft LNG tank and a gas preparation unit which has been developed and provided by Marine Service GmbH of Hamburg.
"When handled properly, LNG offers a clear path to regulation compliance with all current and future standards," said Georg Gillert, engineering supervisor for Caterpillar Marine.
"The future holds great promise for LNG solutions and Caterpillar is perfecting the technology at its new Kiel test bed. With its Kiel location, Caterpillar will improve its understanding of the technology and enhance the service it provides to clients adopting LNG."
Caterpillar is already a leader in LNG power with its respected and widely adopted MaK branded dual fuel engines, which are capable of running on MDO or NG (natural gas). But the company realises there's still a lot to learn about the engineering processes required to maximise LNG's potential.
The company has already seen several sectors including cruise lines and chemical and oil tanker operations, begin fitting their fleets with MaK power. It said that gas-fuelled engine prevalence will only increase over time.
Caterpillar's test bed will initially look further into preventing LNG from vapourising, which requires additional gas handling components not found in other power systems. It will also work on new engine and gas handling architecture and customised monitoring and control processes needed to optimise fuel/air composition and safe engine operation.
Importantly, it will also facilitate training to pass on important safety information regarding LNG handling and operational procedures to customers.
Join the 2017 Gas Fuelled Ships Conference for updates on the latest technologies and operator feedback on the use of LNG as a maritime fuel.
For further details contact the Events team on +44 1329 825335 or email gasfuelledships@motorship.com.
Follow the event on Twitter @GFShip.