DNV GL has conducted a study into the future LNG bunkering market in the Iberian Peninsula, demand for which looks set to surge by 2050.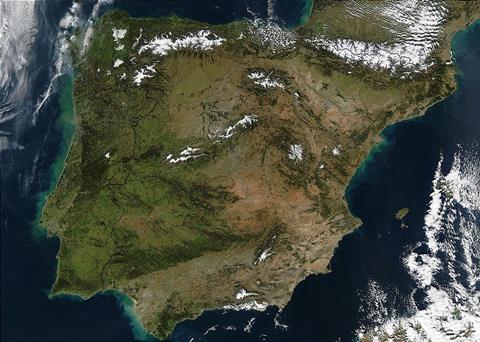 The company aims to use the study, undertaken as part of a drive to develop an EU-wide network of LNG refuelling points, to address uncertainty regarding LNG volumes, said to be one of the main obstacles to the accelerated uptake of LNG.
Liv Hovem, senior vice president at DNV GL – oil & gas, said: "DNV GL's market study has clearly shown the major potential LNG has as a fuel in the region."
The results of the study have contributed to the CORE LNGas Hive project's recommendations for the development of the LNG supply chain infrastructure, involving over 40 ports in the project area.
It's now being used to forecast utilisation of the current spare capacity of existing LNG import terminals and the future required infrastructure needed for the areas around Spain and Portugal, covering the Mediterranean, Atlantic and Gibraltar Strait.
The consolidated quantitative results show that by 2030 up to 2m metres³/y of LNG will need to be bunkered by ships (with Algeciras, Las Palmas and Barcelona as the most important ports) which will increase to approximately 8m metres³/y of LNG by 2050 .
DNV GL conducted the study on behalf of the €33m six-year CORE LNGas hive project, coordinated by Enagas and co-funded by the European Commission, which aims to provide an investment plan for LNG fuelling in Spain and Portugal.
Book your place now at this year's Gas Fuelled Ships Conference to hear the latest developments on the LNG infrastructure together with the potential use and take up of future and advanced fuels.
Places at the Conference will be limited, the early bird rate will end soon – book now to save nearly €400!
For further information contact the Events team on +44 1329 825335 or email gasfuelledships@motorship.com.
Follow the event on Twitter @GFShip.