Accuracy and integration developments improve safety across a spectrum of vessel types, according to Wendy Laursen.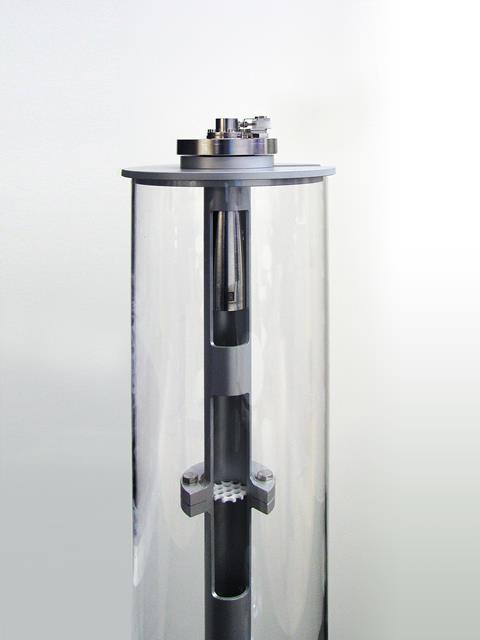 Olympic Shipping's latest multi-purpose supply vessel has been fitted with Kongsberg Maritime's one touch control system for ballast and cargo tank operations. The system fitted on Olympic Commander, the first of three such vessels being built at Kleven Yard in Norway, will simplify operation of all cargo systems including drybulk, liquid mud, brine and other cargoes and it will be integrated with Kongsberg's K-Thrust thruster control, K-Chief automation and K-Pos and C-Joy dynamic positioning systems, all of which can be controlled by a seated operator.
"Olympic Commander is a significant demonstration of the possibilities of the K-Master aft-bridge workstation, as it features for the first time our new type of integrated operation interface and touch screen based automated ballast and cargo system," says Simen Wadd Johansen, project manager, Kongsberg Maritime. The company currently has scheduled deliveries for 20 platform supply vessels with automated cargo operations based on K-Master.
Additionally Kongsberg delivers tank monitoring solutions for all types of tankers and the modular and flexible design of their system allows for delivery-specific configurations. The K-Gauge tank gauging system is primarily intended to measure the ullage in tanks on board vessels or offshore units. The standard version can measure any liquefied cargoes up to a distance of 50m and the measurements can be made under extreme temperature, pressure and humidity conditions.
The company's tank monitoring system for LNG carriers comes with an integrated custody transfer system based on its AutroCal technology. This ensures accurate measurement independent of gas mixture, density, temperature and pressure using known references inside a still pipe that extends to the bottom of the tank.
Radar gauge technology has been advanced to include the in-situ measurement of LNG density including monitoring and trend analysis whilst the vessel is in normal operation. Retrofits are possible and old capacitive gauges can be replaced by radar gauges that can cover both primary and secondary custody transfer systems and tank overfill protection using existing tank penetrations. Installation time is 2-3 weeks, advises Kongsberg.
Greek equipment manufacturer Selma offers equipment that meets ExxonMobil's latest requirements for tankers which requires wind speed and direction recording in conjunction with cargo control operations. Selma's Tank Protector system records vapour pressure in cargo oil tanks and slop tanks, manifold pressure and now wind speed and direction. The readings can be used to perform true or relative calculations as it can optionally be connected to GPS systems. Recorded data can be viewed from colour touch monitors and downloaded in Excel format for PC use.
Musasino of Japan has released a new portable level gauge with wireless remote indication of tank levels that is designed to increase the safety and accuracy of bunkering on board dry cargo ships. Level Cera Portable allows crews to be more productive, says the company, because the gauges require much less labour than sounding tapes. The gauge is also less influenced by weather, the skill of the crew or air bubbles in the fuel. The gauge automatically corrects for specific gravity to provide accurate level readings in real time.
The gauging system offered by Automated Sonix of the USA uses sonar technology optimised for operation in air for tank gauging mostly on fuel and water tanks. The ultrasonic level sensors consist of a transponder and an electronic control box that can be located away from tanks in a control room. A strong ultrasonic signal is reflected back to the transducer from the surface of the liquid to provide depth measurements which are not affected by specific gravity, viscosity or any other characteristic of the liquid being monitored. Liquids that produce a thick foam on the surface may however be a problem as the foam will absorb the signal.
Automated Sonix claims many advantages for the system including low cost, no moving parts and no gaskets or seals to replace. The company says there is no calibration. If the system is installed properly, it will work without requiring attention for 10 to 20 years or more, says the company. Installation is relatively easy and there is no need for the installer to enter the tank.
The transducers are not affected by vapour condensation or fumes inside the tank. They are available in a variety of housings to suit the corrosive environments in tanks, typically PVC, Teflon, stainless steel and can be delivered as explosion-proof for hazardous, flammable liquids. In one case, a barge transportation company requested that the stainless steel transducers be plated with 24-carat gold to offer best corrosion resistance for the fluids transported.
The system allows for multiplexing where several tanks can be monitored by one control box. Automated Sonix offers the Sonix-1000 that can monitor up to seven tanks and UC-4000 monitors up to nine. Both models produce computer connectible output.